Grief and death follow! The world of soap operas mourns the loss of beloved actress Andrea Evans, who tragically passed away due to breast cancer. Throughout her career, Evans captured the hearts of audiences with her memorable performances in various soap operas, showcasing her undeniable talent and charm. Her untimely death has left a void in the entertainment industry, reminding us of the devastating impact of cancer on individuals and their loved ones. In this article, we pay tribute to the remarkable life and career of Andrea Evans, celebrating her contributions to the world of soap operas while shedding light on the importance of breast cancer awareness and early detection. Evans left a lasting impact on the industry with her remarkable talent and captivating on-screen presence, touching the hearts of countless individuals. Her untimely departure is a poignant reminder of the ongoing struggle against breast cancer and the persistent need for sustained efforts to increase awareness about this disease. By highlighting Evans' legacy and emphasizing the importance of early detection, we hope to honor her memory and inspire others to prioritize their health and support initiatives to combat cancer.
More than Just a Talented Soap Opera Star!
Andrea, a name synonymous with talent and versatility, began her acting journey within soap operas, where she quickly rose to prominence. During the 1980s, Andrea achieved her breakthrough role, mesmerizing audiences with her portrayal of the multi-dimensional character Tina Lord in the enduring soap opera "One Life to Live." Her mesmerizing performance captured viewers' attention and garnered a dedicated fan base that eagerly followed her career. Evans' undeniable talent continued to make a lasting impression on the soap opera genre as she ventured into other cherished shows such as "The Bold and the Beautiful" and "The Young and the Restless." Her presence on these screens further exemplified her versatility and gift for breathing life into intricate characters. Evans' undeniable charm and acting prowess endeared her to soap opera enthusiasts worldwide, as she effortlessly immersed herself into each role, infusing them with depth and authenticity.
As Tina Lord, Evans brought captivating energy and expectancy to the character, making her a household name in the soap opera world. Her ability to navigate the complexities of Tina's persona, portraying her triumphs and struggles with remarkable skill, resonated with audiences on a deep level. Evans' dedication to her craft shone through in every scene, delivering powerful performances that left a lasting impression.
Beyond Tina Lord, Evans' contributions to soap opera history extended far and wide. Her talent and versatility allowed her to seamlessly transition into other beloved characters, captivating viewers with her range and ability to embody diverse personalities. In every role she embraced, she demonstrated her unwavering dedication to her craft and her deep love for the art of storytelling. Throughout her career, her dazzling presence on screen was magnetic, drawing viewers in with her talent, beauty, and undeniable charisma. Her unparalleled capacity to forge an emotional bond with audiences elevated her to iconic status within the soap opera landscape. With her talent and dedication, Evans carved a unique path in the industry, leaving an indelible legacy that resonates with soap opera enthusiasts today. The significance of Andrea's contributions to soap operas cannot be emphasized enough. Her breakout role as Tina Lord and her subsequent appearances in other iconic shows cemented her status as a beloved actress within the genre. With her remarkable talent, versatility, and ability to breathe life into complex characters, Evans' impact will be forever etched in the hearts of soap opera enthusiasts worldwide. Her presence on screen brought countless viewers joy, excitement, and emotional depth, solidifying her as a true icon of the soap opera world.
The Battle With Breast Cancer: A Struggle With Distress And Discomfort.
Regrettably, the vibrant and immensely talented actress Andrea Evans was tragically taken from us by the devastating impact of breast cancer. Her life became a personal battle that she confronted with an unwavering spirit and remarkable resilience, leaving an indelible impression on all who witnessed her courageous journey. In 2002, at age 46, Evans received the shocking diagnosis of breast cancer, a life-altering moment that propelled her into a battle against an insidious enemy. Despite her immense challenges, Evans chose to share her journey publicly, using her platform to raise awareness about the importance of early detection and the critical need for regular screenings. Throughout her battle with breast cancer,
Evans exhibited an extraordinary display of courage, determination, and grace. She confronted each obstacle with unwavering strength, inspiring countless individuals to embark on arduous paths with the disease. Her unwavering resilience and unyielding spirit became a source of inspiration, not only for those directly impacted by breast cancer but also for the broader community affected by the far-reaching consequences of the disease.
As an advocate for breast cancer awareness, Evans fearlessly shared the intimate details of her journey, shedding light on the realities faced by those undergoing treatment and the importance of early intervention. By publicly opening up about her own experiences, she provided hope and encouragement for individuals navigating the complexities of a breast cancer diagnosis. Evans' transparent approach helped demystify the disease and catalyzed generating crucial conversations surrounding breast cancer prevention, treatment, and support. Evans' story serves as a poignant reminder of the profound impact breast cancer can have on individuals and their loved ones. Her unwavering determination to raise awareness about the disease early detection and the significance of regular screenings is a testament to her extraordinary character and selfless nature. Her advocacy efforts ignited a fire within communities, prompting individuals to take proactive steps in prioritizing their health and seeking proper medical care.
As we reflect on Andrea Evans' journey, we cannot help but be moved by her unwavering courage and unwavering dedication to the cause. Through her unwavering determination, Evans has left an enduring legacy of strength, hope, and the importance of early detection in the face of breast cancer. While her passing leaves an undeniable void in the entertainment industry and the lives of those who loved and admired her, Andrea Evans' profound impact will continue to ripple through the hearts and minds of individuals affected by breast cancer. Her enduring legacy as a symbol of strength and resilience will inspire generations to come, empowering them to face adversity with grace, courage, and unwavering determination.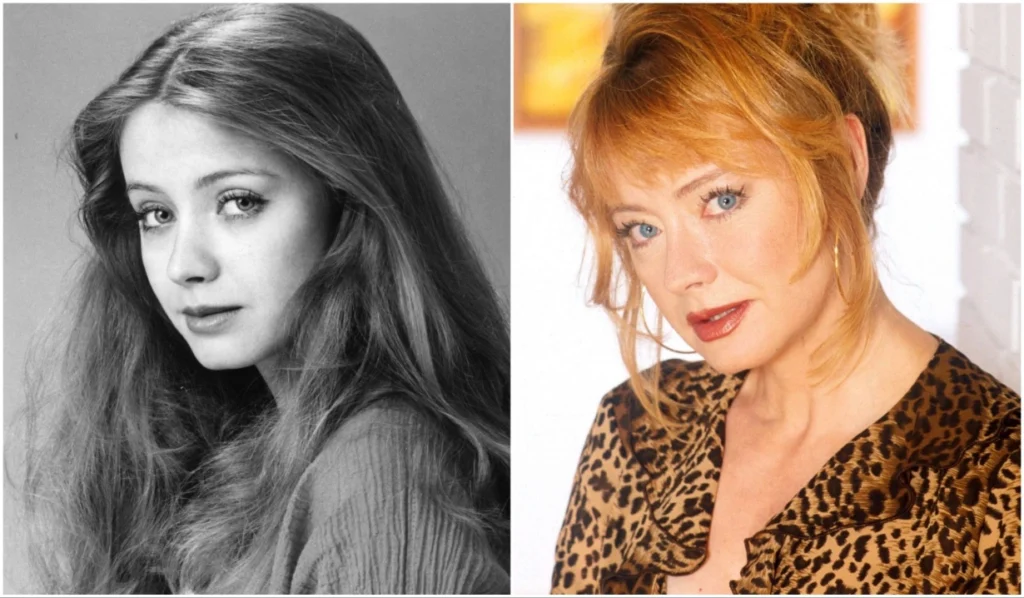 Breast Cancer: A Battle Of Rage
Andrea Evans' story is a powerful reminder of the ongoing battle against breast cancer that millions of individuals face worldwide. Breast cancer is the most commonly diagnosed cancer among women, but it's important to remember that it can also affect men. This disease knows no limitations, affecting individuals from diverse ages, backgrounds, and walks of life. This stark reality calls for our unwavering attention and decisive action. Breast cancer awareness and early detection are paramount in improving survival rates and providing better treatment options. Regular screenings, including mammograms and self-examinations, significantly contribute to the early detection of breast cancer when it is most amenable to effective treatment. Being proactive about our health and understanding the signs and symptoms of breast cancer can make a significant difference in detecting the disease in its early and more manageable stages.
By empowering ourselves with knowledge and understanding, we can take control of our health and increase the likelihood of successful outcomes. Spreading awareness about cancer and supporting organizations dedicated to research, education, and patient support is instrumental in the fight against this devastating disease. From funding groundbreaking research to providing support services for individuals and their families, these organizations play a crucial role in advancing our understanding of breast cancer and improving the lives of those affected. We can collectively make a difference by contributing to these initiatives, whether through donations, volunteering, or advocacy efforts. Breast cancer is a complex and multifaceted disease. Through the combined efforts of researchers, healthcare professionals, advocates, and the broader community, we can progress in the fight against cancer. By working together, we can raise awareness, promote early detection, support those affected by the disease, and ultimately strive for a future where breast cancer is no longer a life-threatening reality.
Remembering Andrea Evans' Stimulating Persona:
Andrea Evans' impact extended far beyond her iconic roles in soap operas. Her remarkable talent, infectious charisma, and unwavering dedication to her craft left an indelible impression on fans and fellow actors alike. She was uniquely able to breathe life into her characters, infusing them with depth, complexity, and a magnetic presence that captivated audiences. Her passing has elicited an outpouring of heartfelt tributes from her colleagues, who fondly remember her as a remarkably talented and gracious individual. In addition to her contributions as an actress, Evans' advocacy for breast cancer awareness is a testament to her character and resilience. She fearlessly shared her battle with breast cancer, becoming a source of inspiration for countless individuals. By openly discussing her own experiences, she raised awareness about the importance of early detection, emphasizing the significance of prioritizing one's health and taking proactive steps to address any concerns. Evans' bravery in sharing her story has undoubtedly saved lives and encouraged others to be proactive about their well-being.
While Evans may no longer be with us, her legacy as an actress and advocate will continue to inspire and resonate for years. Her talent, dedication, and advocacy work serve as a reminder of the transformative power of storytelling and the impact that individuals can make when they use their platform for a greater purpose. Through her remarkable journey, she touched the lives of many, leaving a profound imprint on both the entertainment industry and the fight against breast cancer. Her ability to bring characters to life with depth and authenticity, coupled with her advocacy for breast cancer awareness, has touched the hearts of many. Her passing is a loss for the entertainment industry. Still, her influence and the inspiration she provided will endure, leaving an everlasting impact on those who had the privilege of witnessing her talent and grace.
Honoring Andrea Evans' Legacy: Supporting Breast Cancer
It is crucial to support Initiatives focused on breast cancer research, education, and patient support. Organizations like the American Cancer Society, Susan G. Komen Foundation, and Breast Cancer Research Foundation are at the forefront of efforts to eradicate breast cancer. Donating to these organizations, participating in fundraising events, and volunteering can significantly advance research and provide resources for individuals and families affected by breast cancer. Encouraging regular screenings, educating others about the signs and symptoms of breast cancer, and offering support to those currently battling the disease or in remission can create a network of compassion and solidarity.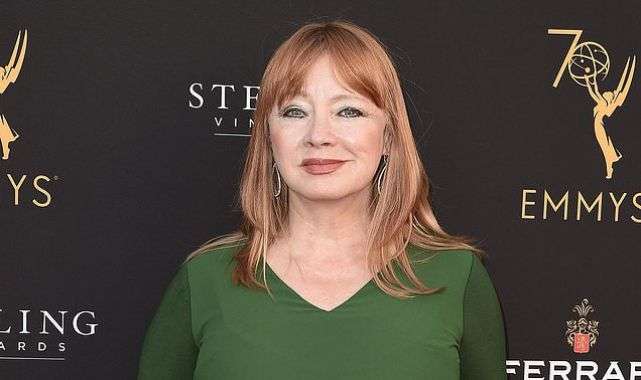 The passing of soap opera star Andrea:
Andrea Evans' exodus due to breast cancer has left a void in the entertainment industry and among her fans worldwide. Evans' story serves as a poignant reminder of the critical importance of early detection, regular screenings, and ongoing support in the battle against breast cancer. Andrea Evans' passing serves as a call to action to prioritize our health, support breast cancer initiatives, and spread awareness to ensure that no one loses their life to this disease. By coming together and working towards a future where early detection and effective treatment options are accessible to all, we can honor the memory of Andrea Evans and make strides in the fight against breast cancer.
Stay tuned for more Entertainment news !Click here