Following their departure from the British monarchy in 2020, Meghan Markle and Prince Harry embarked on a transformative journey marked by a blend of promising opportunities and formidable obstacles. Their choice to step away from their royal responsibilities and chart a more independent path captivated the world's attention. However, the path towards establishing their own identities beyond the confines of the monarchy has been accompanied by various challenges. In this article, we delve into the intricate trials encountered by Meghan Markle and Prince Harry as they navigate their lives after royalty, shedding light on their resolute efforts to rebuild and redefine their futures.
The Unveiling of Unfiltered Conversations: Meghan Markle And Prince Harry's Oprah Winfrey Interview
One of the pivotal moments in Meghan Markle and Prince Harry's journey was their highly anticipated interview with Oprah Winfrey. The interview created waves around the globe, sparking intense debates and shining a light on the intricacies of the monarchy. However, it also brought about consequences and heightened tensions within the family dynamic.
During the interview, Meghan and Harry bravely shared their experiences within the British monarchy, offering a glimpse into the challenges they faced and their motivations for stepping back. It provided them with a platform to speak their truth and provide valuable insights into the complex world of royal life. Meghan, in particular, spoke candidly about her mental health struggles and the lack of support she received from the institution. She revealed that the overwhelming pressures of royal life had taken a toll on her well-being, even leading her to contemplate self-harm. Meghan Markle's openness and vulnerability during this discussion served as a powerful reminder of the significance of mental health awareness and the urgent need for support systems.
Prince Harry joined the conversation, sharing his own experiences and expressing deep concerns for Meghan's well-being. He discussed feeling trapped within the system and highlighted the lack of support they received from the royal family. The decision to step back was driven by their desire to protect their family and prioritize their mental and emotional well-being. This revelation ignited discussions about the intricate dynamics and challenges faced by individuals within the royal family. The interview also delved into the sensitive topic of racism, with Meghan bravely sharing her experiences of racial prejudice and the profound impact it had on her mental health. She disclosed that there were conversations within the institution about the potential skin color of their unborn child, exposing systemic issues within the monarchy.
Meghan Markle and Prince Harry's revelations prompted deep introspection within society, causing a reevaluation of perceptions toward the royal family and the immense challenges faced by those who find themselves in positions of privilege and scrutiny. The impact of the interview on public opinion was significant, serving as a catalyst for broader conversations about institutional dynamics, mental health support, racial inequality, and the cruciality of personal autonomy and well-being.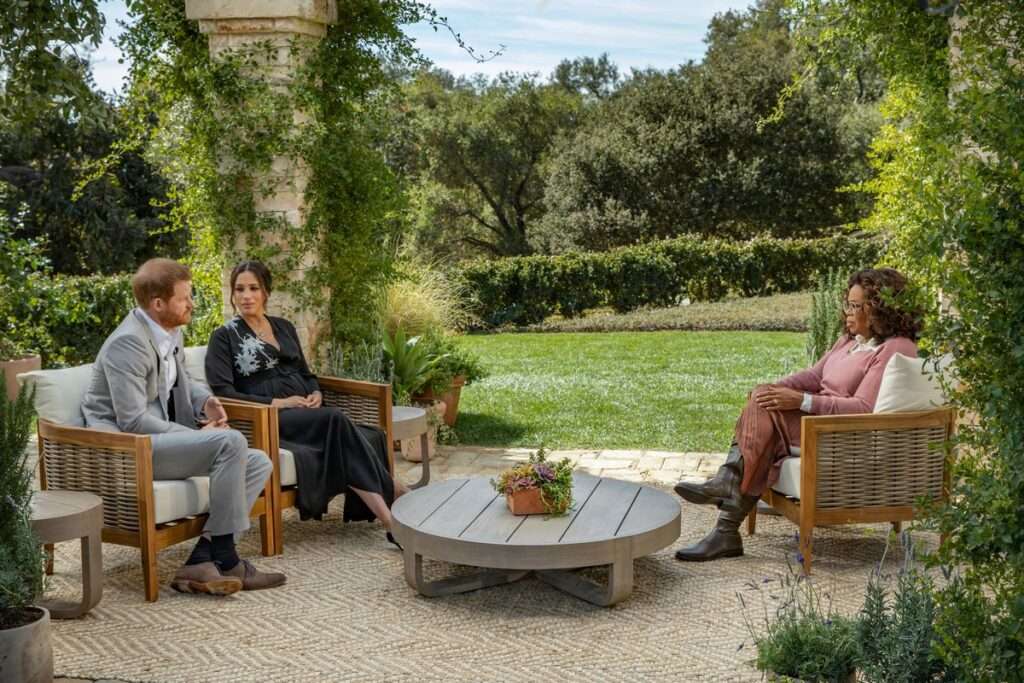 Struggles and Setbacks: Meghan And Harry's Challenges With Content Creation
After departing from their royal roles, Meghan Markle and Prince Harry embarked on an exciting new venture as content creators, driven by their determination to utilize their platform for meaningful purposes and amplify marginalized voices. However, their quest to create a significant impact faced numerous hurdles and setbacks. A notable example was Meghan's collaboration with Spotify, which eventually came to an end. Despite high expectations, their 12-episode series titled Archetypes, produced under the streaming platform deal, failed to resonate with audiences as anticipated, leading to its discontinuation.
This experience shed light on the intricacies of the entertainment industry, where success cannot be guaranteed, and projects must fiercely compete for attention and engagement. It served as a powerful reminder that even individuals as influential as Meghan and Harry face challenges and complexities as they endeavor to establish themselves as content creators beyond the confines of the monarchy. Their journey stands as a testament to the unwavering determination required to forge a new path and make a lasting impact within the fiercely competitive realm of content creation. Despite setbacks and obstacles being an inevitable part of their journey, Meghan and Harry persist in exploring fresh opportunities and remain committed to leveraging their platform effectively to foster positive change in the world.
Navigating Public Perception: Meghan Markle and Prince Harry's Journey in Maintaining a Reputable Brand
Embarking on their individual paths, Meghan and Harry encountered the intricate dynamics of public perception. They have been subjected to intense scrutiny and critique, with the media and public meticulously analyzing their every action and choice. Upholding a positive and respected image has emerged as a daunting undertaking, as they grapple with incessant scrutiny and the imperative to counter diverse narratives and accusations. This predicament has brought about unparalleled challenges, demanding meticulous strategic deliberation to safeguard their reputation. The weight of public opinion and the constant need for self-defense against a range of perspectives have tested Meghan Markle and Prince Harry in unprecedented ways. Their journey as independent figures has been met with both adoration and criticism, as they strive to carve out their own path away from the confines of the monarchy. The scrutiny they face extends beyond their actions and choices, encompassing their values, beliefs, and even their personal lives.
Meghan Markle and Prince Harry's Commitment to Prioritizing Well-being and Breaking Stigmas in Mental Health Advocacy:
Meghan and Harry have fearlessly and openly discussed their personal battles with mental health, utilizing their influential platform to shed light on these crucial issues and advocate for greater awareness and understanding. Their commitment to challenging the stigma surrounding mental health and providing resources and support through the Archewell Foundation has become a central focus of their mission. Despite their dedicated efforts to promote positive change, their own mental well-being has not been shielded from the scrutiny and criticism they have faced. By sharing their own struggles, Meghan and Harry have effectively humanized the experience of mental health challenges, fostering a climate of empathy and encouragement for others to seek help and support.
Creating Impact: Meghan Markle and Prince Harry's Philanthropic Endeavors
Meghan and Harry have consistently utilized their influential platform to champion a wide range of charitable causes, demonstrating their unwavering commitment to creating positive change in society. Their philanthropic efforts have encompassed important issues such as women's empowerment, environmental sustainability, mental health, and more. The Invictus Games, an international sporting event dedicated to wounded, injured, and sick servicemen and women, holds a profound significance for Meghan Markle and Prince Harry. They have actively participated in launching and promoting the games, recognizing the transformative power of sports in inspiring and empowering participants on their path to recovery.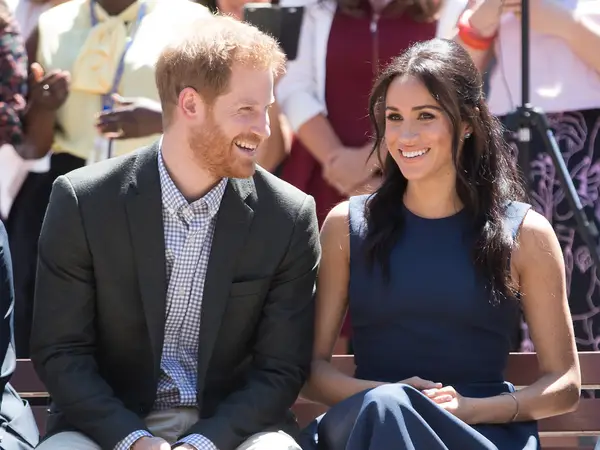 In addition to the Invictus Games, Meghan and Harry established the Archewell Foundation as a platform to address pressing social issues and drive positive change. With a focused approach on education, mental health, and environmental conservation, the foundation aims to make tangible differences in these critical areas. By utilizing their platform and leveraging their resources, Meghan Markle and Prince Harry have successfully amplified the voices of those working tirelessly on the frontlines of change, providing much-needed support to organizations and initiatives aligned with their core values. Beyond their public personas, Meghan Markle and Prince Harry actively engage with communities, organizations, and individuals to gain firsthand insights into the needs and challenges they face. Their hands-on approach and genuine passion for making a difference have garnered widespread respect and admiration from individuals and organizations alike. This genuine commitment to philanthropy underscores their dedication to effecting meaningful change and improving the lives of individuals and communities.
Conclusion:
The post-monarchy journey of Meghan Markle and Prince Harry, which began in 2020, has been a profound and multifaceted experience. From grappling with the aftermath of their impactful interview to encountering setbacks in their creative ventures, they have confronted a myriad of obstacles throughout. Nevertheless, their unwavering determination and dedication to effecting change have shone through their advocacy and philanthropic endeavors. As they steadily reconstruct their lives and carve their own unique paths, Meghan and Harry remain steadfast in their pursuit of making a lasting positive impact while staying aligned with their core values and principles. Their resilience serves as an inspiration and a testament to their unwavering commitment to building a better future for themselves and others.
Take a look at our general news for more! Click here!