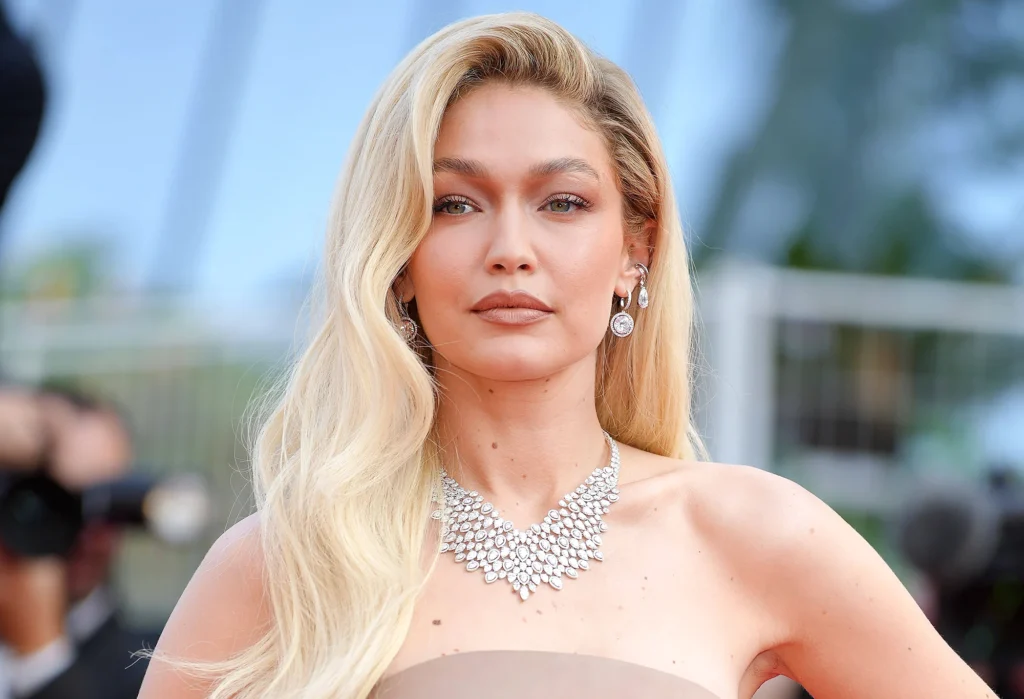 Last week, while on holiday in the Cayman Islands, Supermodel Gigi Hadid was arrested on a drug possession allegation, according to a statement from her representatives. A local source from the Cayman Marl Road claims that Hadid and her friend Leah Nicole McCarthy were halted by customs officials on July 10 after landing on the islands via private plane.
According to her agent Ronde Coletta, Hadid legitimately obtained the marijuana in New York City with a medical license; she also noted that Grand Cayman has legalized marijuana use for medical purposes since 2017. It is prohibited to bring cannabis into and out of the country, nevertheless. Supermodel Gigi Hadid arrested, then freed on bond after being apprehended and transferred to a correctional facility.
According to Cayman Marl Road, Leah Nicole McCarthy's baggage contained ingredients that were similar to those discovered in those Hadid. Both women were sent to the Prisoner Detention Centre after being detained on "suspicion of Importation of Ganja and Importation of Utensils used for the Consumption of Ganja."
When they showed up before a summary court on July 12 and entered guilty pleas, they had been released on bail. No convictions were noted, and everyone received a $1,000 fine. Hadid and McCarthy were arraigned in George Town, according to Cayman Islands courts, although they did not state what accusations they faced, PEOPLE has confirmed.
First Instagram post after Supermodel Gigi Hadid arrested:
Despite her recent run-in with the authorities, supermodel Gigi Hadid didn't seem troubled. A few bikini selfies and casual sun romps were among the images and videos Hadid posted on Instagram from her trip with friends. All's well that ends, she said as the caption for the photo.
The casual swimwear photographs were shot a few days after Supermodel Gigi Hadid arrested and fined $1,000 after Caribbean Customs and Border Control officials found marijuana and illegal substances in her suitcase.
On Friday, Hadid posted two pictures of herself in a swimsuit to Instagram. In one image, Hadid was seen posing outside in a two-piece string bikini, while in another, she was seen beaming proudly over a sizable dragon tattoo on her right leg. On Tuesday, she shared a mirror photo of herself and two friends posing in their swimwear along with the words "Good Morning" and a sun emoji. Additionally, she uploaded more photos of herself posing in different swimwear.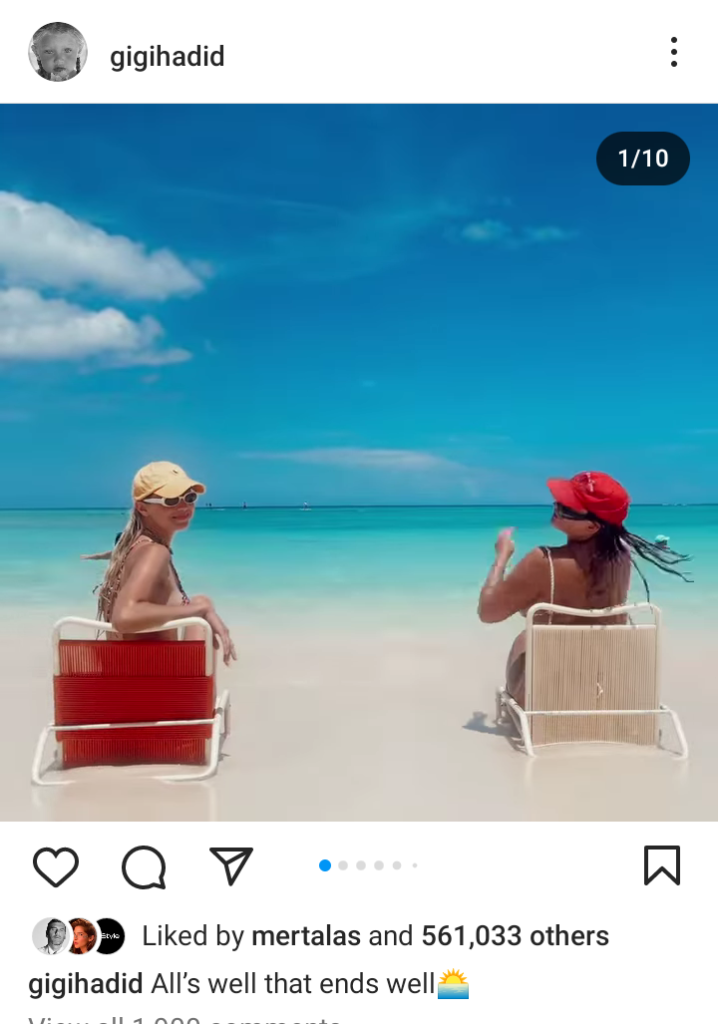 Reactions to her post:
Following her arrest on drug charges, many claimed that Gigi seemed unconcerned. She could care less (laughing emoji)," read one response on her post. Another person wrote, "Girl after being arrested for drugs and released with money." One jokingly said, "My level of recklessness after being arrested and bailed."
You guys, she acquired the marijuana legally in New York, and with a prescription for it, a fan defended Gigi in a message on the social media site. Since 2017, the Cayman Islands have permitted marijuana for medical use. She received a fine only because her prescription wasn't from that location.
How cannabis (marijuana) may affect your health:
Cannabis plant leaves and flowers are used to make marijuana, a narcotic. These plant pieces are dried before being consumed in different ways or smoked as cigarettes. The purpose of marijuana use is to relax the user or change their state of awareness. A high is what is experienced after using marijuana, such as smoking, vaping, or ingesting it cooked into food.
In addition to being used recreationally, marijuana is also used medicinally to alleviate ailments including chronic pain and others. Pot, weed, grass, and ganja are other names for marijuana. Marijuana is the name for the narcotic made from the cannabis plant, which is known by its botanical name, cannabis. In contrast to marijuana, cannabis is farmed.
Despite the fact that marijuana does not cause addiction in the same way that heroin or cocaine can, and despite the fact that many contend that its highs are no more potent or harmful than those produced by alcohol, it is nonetheless banned under federal law in the United States. However, certain jurisdictions, like California, have legalized marijuana use for either medical or medical and recreational purposes by its citizens.
Is carrying cannabis on a plane to the Cayman Islands legal?
Cannabis in any form cannot be imported or exported across the Cayman border, according to a fact sheet published by the National Drug Council of the Cayman Islands in 2019. Regardless of whether it is permitted there or not, this holds for all nations. This contains items that have a prescription for medical use.
However, despite the fact that using cannabis for recreational reasons in any form is prohibited in the Cayman Islands, cannabis extracts and traces of the drug can be used there when authorized by a qualified doctor for therapeutic and medical purposes. The latest famous person to be discovered traveling with marijuana is Hadid.
In a high-profile international incident last year, WNBA standout and two-time Olympic gold medalist Brittney Griner was detained for allegedly traveling with marijuana paraphernalia. Griner was detained in Moscow in February 2022 for allegedly attempting to enter Russia with vape cartridges containing cannabis oil; five months later, she entered a guilty plea. She was given a nine-year prison term by a Russian judge, but she was freed in a prisoner swap ten months later and came back to the United States in December.
Hadid's representative said Gigi was traveling with marijuana purchased legally:
While on vacation in the Cayman Islands with her companions, Supermodel Gigi Hadid arrested for her opulent lifestyle and lucrative career, for marijuana possession. According to Gigi Hadid's agent, who responded to the incident, she purchased the marijuana legitimately in New York City while in possession of a current medical marijuana license.
The spokesman added that Grand Cayman has legalized medical marijuana since 2017. However, it is still unlawful to bring cannabis into and out of the nation, which leads to arrests.
Stay tuned for more Entertainment news !Click here