Tony Bennett, the legendary American Jazz singer, died at the age of 96 on the 21st of July 2023 in his hometown of New York. The 20-time Grammy award-winning musician was adored by millions, including but not limited to President Joe Biden and First Lady Jill Biden. The White House released a heartfelt statement on behalf of President Joe Biden regarding the passing of Tony Bennett.
President Joe Biden's Statement Regarding the Death of Tony Bennett:
President Joe Biden made sure to point out the sheer talent Bennett possessed which led him to winning the hearts of millions of fans of varying ages. The statement also applauds the singer's social activism throughout the years, along with his iconic performances and pieces throughout his career. There was nothing but immense amounts of praise throughout the entire statement by President Joe Biden for the late singer, having entertained and captivated audiences of all kinds for over seven decades.
President Joe Biden spoke of the "Return to Me" singer's beginnings and breakthrough in the music industry, referencing how Bennett started out as a singing waiter in the city of New York, and ended up becoming one of the most adored performers in all of the United States of America, having sold millions of records. He also mentioned the fact that Tony Bennett was beloved by all ages, not just a certain category or age group.
The Passing Of Tony Bennett Aged 96:
President Joe Biden also commended Tony Bennett on his activism when it came to social issues and civil rights. Tony Bennett had helped the prisoners at a subcamp of Dachau with their liberation. Not just that, but he also joined the Selma to Montgomery civil rights march in 1965, proving to be a progressive, and truly caring individual all throughout his life.
The statement from President Joe Biden consisted of the musician's various achievements, including performing for many notable figures, along with his collaborations in music and his mentors. The President commented on his spectacular performances, and various notable ones such as those done for important figures throughout history. President Joe Biden reminded the world of the fact that Tony Bennett performed for Nelson Mandela, President John F. Kennedy, and even Queen Elizabeth II. Multiple collaborations the "Rags to Riches" singer was a part of were also spoken of, such as the Count Basie Orchestra, and even Lady Gaga, along with the fact that Frank Sinatra was his mentor.
Finally, President Joe Biden rounded up the statement by mentioning the importance Tony Bennett played throughout the course of history, alluding to the fact that an icon like him will be missed but remembered for his talent and efforts. President Joe Biden along with that, sent condolences to Bennett's family. "We send our deepest condolences to his family and fans around the world."
Celebrities Paying Tribute To The One And Only:
President Joe Biden is not the only one mourning the passing of the jazz legend. Various public figures such as Former U.S. First Lady, Hillary Clinton, Sir Elton John, and Billy Joel include those paying their condolences online on social media.
Hillary Clinton tweeted, "We'll miss you, Tony, and thanks for all the memories"
Sir Elton John made sure to pay tribute to Tony Bennett on social media in a statement he posted on his Instagram account. In the post, Sir Elton John made sure to voice how Tony Bennett was undoubtedly the classiest singer, classiest man, and classiest performer one could ever witness, and how irreplaceable he truly is. He continued with stating the sheer love and adoration he held towards Tony Bennett, along with sending condolences to Bennett's family.
Billy Joel put out a statement on his website titled, "In Memory of Tony Bennett," that was all praise towards the "I Left My Heart in San Francisco" singer. The "Uptown Girl" singer stated that during the middle to end of the 20th century, Tony Bennett was one of the most significant interpreters of American popular music. He supported songwriters that many millions of music listeners might not have heard of otherwise, and his distinctive voice helped to bridge the gap between the Jazz and Pop eras. For his remarkable contribution to the field of modern music, he will always be grateful, and that Joel loved working with him. Joel added that Bennett's passion for the content he was performing, and his energy were contagious.
Former U.S. President Barack Obama posted on his Instagram account a caption filled with nothing but love for the "Body and Soul" singer. He expressed that Tony Bennett was a legendary songwriter and performer who won over countless supporters. The former President voiced that Bennett was a good man as well, and that his wife, Michelle Obama, and him will always be grateful that he sang at their swearing-in.
Hundreds of others paid their condolences and spoke kind words for the great as well. The common denominator in all those words was that along with being an uber-talented individual, Tony Bennett in his soul was a good human being.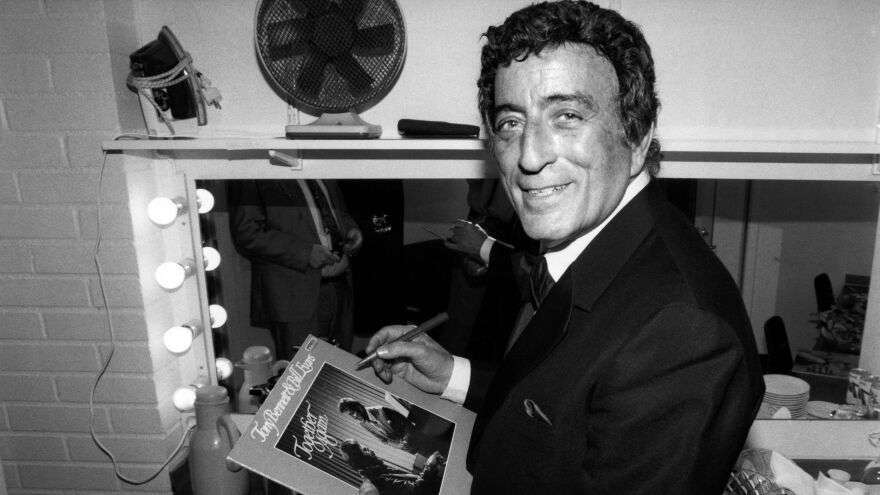 Remembered Forever:
Having been a vital part of the history of music in America, and the last of a vast and rich generation of American crooners, the death of Tony Bennett is mourned by the entire music industry. He had been diagnosed with Alzheimer's in 2016, and while the cause of his death is currently unknown, Tony lived a full life, having his music reach every inch of America.
No surprise President Joe Biden released such a touching statement to honour an icon of American music history, no other than Tony Bennett himself. Without a doubt, it can be concluded that an icon like Tony Bennett will be mourned by millions, including the President and First Lady of the United States themselves, President Joe Biden, and First Lady Jill Biden.
Take a look at our general news for more! Click here!