Design And Display: Iphone 15 Colors, Etc.
Every year Apple announces new and improved features regarding their new iPhones released, and this year won't be any different. Firstly, Apple is apparently going to get rid of their 'Pro Max' editions of their iPhones and replace them with the 'Ultra' editions. The Apple iPhone 15 is apparently going to have a 6.1-inch display, while the iPhone 15 Plus and iPhone 15 Ultra are alleged to have 6.7-inch displays. With a 6.1-inch OLED Retina display with a Full HD+ resolution of 117*2532, the Apple iPhone 15 is set to have various other design factors, such as its colors. The Apple iPhone 15 colors are rumored to consist of a brand new dark red that will apparently be replacing the dark-purplish color that the iPhone 14 had. The iPhone 15 colors may also include a baby pink, a baby blue, and a mint green due to popular demand and requests from thousands, if not millions. Along with the new and improved iPhone 15 colors, the Apple iPhone 15 is said to have changed its unique charging port to that similar to androids, a USB Type-C. According to other various reports and leaks, the Apple iPhone 15 may have a further protruding camera than the previous iPhones. The Apple iPhone 15 is also expected to have a dedicated and distinct mute button on its side rather than the toggle seen in previous editions of iPhones. This button is supposedly referred to as the 'action button' which is configurable with various options. Along with that, the border of the Apple iPhone 15 that surrounds the edge of the phone will be reduced and shrunk. This is reportedly done so to make an iPhone 15 one of the first phones to consist of a lot more display than most phones.
Not Just New IPhone 15 Colors! Performance, Power, And Battery
Early estimates by analysts predict a 10% rise in CPU speed, but the greatest improvements should be in GPU performance and a 30% reduction in energy usage. When paired with new stacked battery technology, the iPhone 15 Plus and iPhone 15 Ultra could be a giant step in the way of incredible battery performances on newer devices. There is a high chance that the iPhone 15 will pave the way for longer battery lives in phones as Apple has been hinting towards that for ages. Even though the previous editions of the Apple iPhone have been notorious for not having the most impressive battery lives, analysts and their predictions say otherwise. According to many reports, the iPhone 15 series from Apple may use stacked battery technology for higher energy density and extended longevity in terms of battery life. Along with this change in battery, the charging port will also see a change, officially changing to the USB-C Type similar to androids, Apple confirmed. Seems as if the iPhone 15 colors won't be the only intriguing revelations once the Apple iPhone 15 is released.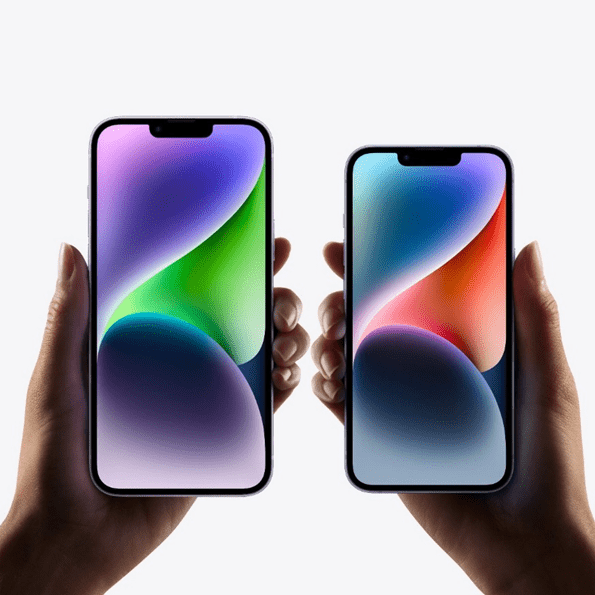 We Love The Camera Upgrades For The Apple IPhone 15 The Apple iPhone 15 is expected to have unbelievable upgrades in comparison to its previous editions, and it's not just new iPhone 15 colors! The Apple iPhone 15 are apparently taking a major uphill step when it comes to cameras all thanks to Sony's new image sensors. These new image sensors are supposedly going to consist of higher quality photos with twice the amount of saturation signal in every single pixel to maintain a better photo taken overall with reduced chances of an overexposed or even underexposed photo. That being said, these are allegedly only to be a part of the iPhone 15 pro, not the regular iPhone 15. This new Apple iPhone 15's camera is said to provide around six times the normal zoom amount and overall, an improved photography experience for users.
When The Rumors Regarding The IPhone 15 Colors, Etc. Will Be Confirmed
The world is awaiting the release of the new Apple iPhone 15, and it seemingly is arriving soon. Apple is presumably to put out to the world its new iPhone 15 in the middle of September, possibly on the 14th or 15th of the month. The tech-giant will possibly continue their tradition of announcing their new iPhones around the fall time, revealing and unveiling all the secrets regarding the device such as the iPhone 15 colors, camera upgrades, etc. One thing is for sure, no matter how much one knows about technology, everyone is ecstatic to see the upgrades the new iPhone 15 is to get, ranging from the iPhone 15 colors, battery life, etc. The long-awaited iPhone 15 is finally arriving within a few weeks, and it's allegedly set to be the most expensive iPhone yet.
How Expensive Will These New Iphone 15 Colors, Upgrades, Etc. Be?
The California-based tech company will be releasing their new iPhone 15 very soon, and supposedly, their Pro models are a lot more expensive than they've sold their previous iPhones. The regular iPhone 15 is set to be sold at $1000 (128 GB), $1049 (256 GB), $1200 (512 GB), and $1400 (1 TB). The iPhone 15 Pro price is allegedly $1200 (128 GB), $1250 (256 GB), $1300 (512 GB), and $1500 (1 TB). Apple's iPhone 15 Max is set to be around $1300 (128 GB), $1350 (256 GB), $1400 (512 GB), and $1600 (1 TB). Finally, the iPhone 15 Ultra is supposedly $1500 (128 GB), $1600 (256 GB), $1650 (512 GB), and $1750 (1 TB). These are all apparently the new prices for the variations of the iPhone 15 that are to be released somewhere in September.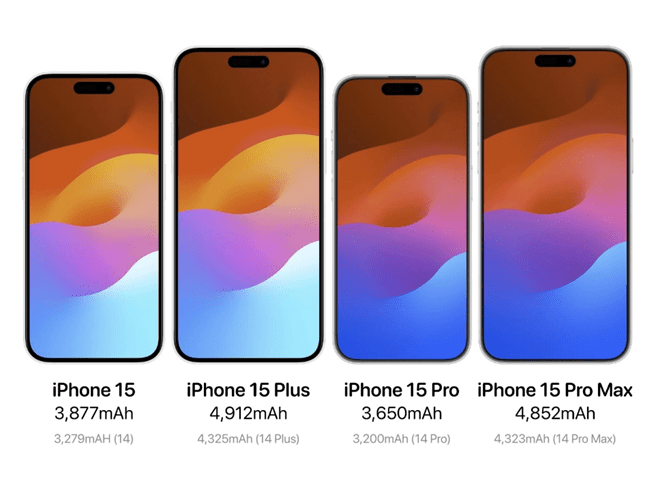 Click to dive into the latest technology news with us! Click here