Who is Sydney Sweeney? Sydney Sweeney's Movies and TV Shows are immensely popular amongst a variety of audiences all around the world. While Sydney Sweeney's rise to fame began with Gen Z first getting a grasp of her name and who she is through Sydney Sweeney's Movies and TV shows that are widely popular, people of all ages are familiar with her name, gradually becoming a household name. Sydney Sweeney, an American actress and producer, was born on September 12, 1997, in Spokane, Washington. She began her acting career at the age of 12 in 2009 in the show Heroes and Criminal Minds. Along with that, she consistently landed herself guest starring roles in popular shows such as "Pretty Little Liars" (2017), "Grey's Anatomy" (2014), and "90210" (2010).
Sydney Sweeney's Movies and TV Shows And Her Escalation To Being A Celebrity:
Sydney Sweeney's Movies and TV Shows and her impeccable acting in them has been the sole reason for her gain in fame and popularity. Here are some examples of Sydney Sweeney's Movies and TV Shows that have truly been the forefronting reasons for her vast amounts of success in Hollywood:
Sharp Objects: Sydney Sweeney played a supporting role in this miniseries based on the Gillian Flynn bestseller. Amy Adams and Patricia Clarkson starred alongside her as Sweeney had an impactful performance as the troubled young girl Alice.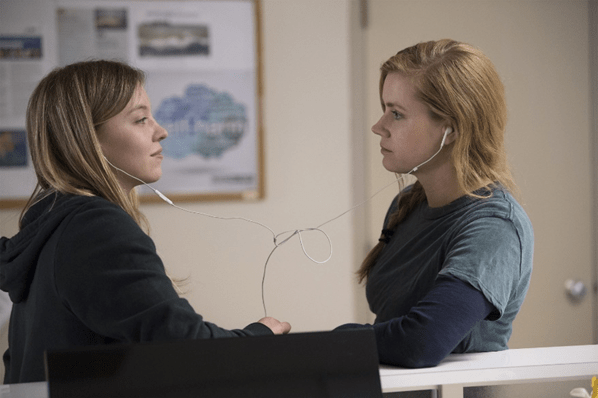 2. Nocturne: This horror-thriller was a part of the "Welcome to the Blumhouse" series on Amazon Prime Video. The main character was played by Sydney Sweeney, who played a gifted pianist who develops an obsession with her twin sister's seeming success.
3.The Handmaid's Tale: Sydney Sweeney portrayed Eden Spencer in the dystopian drama series "The Handmaid's Tale" (2017), which was based on the Margaret Atwood novel. Her portrayal of a young bride trapped in an oppressive environment garnered notice and served as a platform for her acting abilities
4.Once upon a time in Hollywood: Sydney Sweeney played a Manson Family cult member in Quentin Tarantino's movie, which was a small but noteworthy part for her. While Sweeney's involvement in a high-profile movie like Once Upon a Time in Hollywood was undoubtedly a plus for her portfolio, her work on television played a bigger role in her rise to prominence and recognition in the entertainment world.
Euphoria: Indisputably the most pivotal role in Sydney Sweeney's career thus far and her main rise to global fame, Euphoria investigated the lives of high school students grappling with various modern-day difficulties and issues. She portrayed Cassie Howard, a character who had to deal with difficult personal issues, and through this significant performance she attracted a lot of attention thanks to the provocative subjects of the show and her powerful acting skills exhibited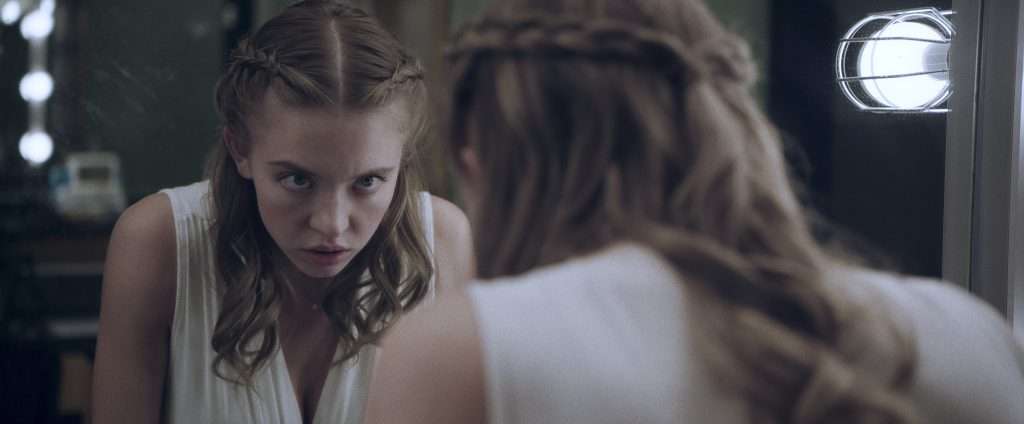 Why do people like Sydney Sweeney's Movies and TV Shows?
There are tons of reasons why people are fond of Sydney Sweeney's Movies and TV shows. Firstly, and most importantly, Sydney Sweeney's movies and TV shows typically have compelling and insightful plots. No matter if it's the dramatic and sinister themes of "Euphoria" or the dystopian setting of "The Handmaid's Tale," these shows' captivating plots draw viewers who value deft storytelling. Sydney Sweeney portrays a lot of varied, layered characters that let her explore a variety of emotions and character journeys. An immersive viewing experience can be created by the depth of the character development by capturing viewers' attention. Although Sydney Sweeney's characters themselves have a lot of depth, her depiction of them enhances the entire viewing experience, which is why Sweeney is well known for her acting skills. She is renowned for giving intense performances and expertly capturing the complexity and relatability of her characters. Her performances are compelling to watch because of her capacity to emote a wide range of emotions. The audience can feel a strong connection with Sweeney because of her sympathetic performances and the way she lives out her characters. A sense of empathy and investment in her performances result from viewers frequently finding characteristics of her characters that speak to their own experiences. A range of characters have been played in both Sydney Sweeney's movies and TV shows. Her ability to portray a variety of characters and genres helps her to demonstrate her acting range, which intrigues audiences.
Why are people drawn to her besides Sydney Sweeney's Movies and TV Shows?
Surely millions of Sydney Sweeney fans adore her due to her wide acting range and talent, but there's loads of other reasons as to why she's such a likeable personality. Some actors command attention on screen with a natural screen presence, and Sydney Sweeney is one of them. Sydney Sweeney's performances can be especially enthralling due to her on-screen charisma and capacity to demand attention. Sydney Sweeney has contributed to works that have become incredibly well-known, such as "Euphoria" and "The Handmaid's Tale." Her performances may automatically gain notice due to the popularity and success of these shows, which will also boost her overall appeal. Outside of the film screen, Sydney Sweeney's fashion tastes and sense of style undeniably adds to her appeal. Those who are interested in pop culture find her intriguing due to her captivating red-carpet appearances and distinctive style. In the current digital era, an actor's fame may be influenced by their social media activity and public persona. Sweeney's fan interaction, behind-the-scenes information, and personality display on social media sites like Instagram have boosted her popularity and adoration amongst a wider audience.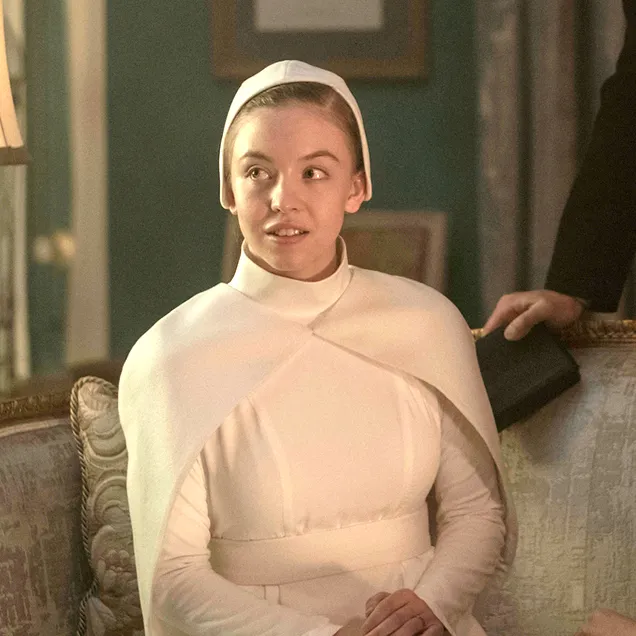 Upcoming Sydney Sweeney Movies and TV Shows:
There are a bunch of projects that Sydney Sweeney has signed on to do, and each and every one of them seems interesting as ever and definitely worth-while. One of her most notable performances that is to come is her portrayal of Julia Carpenter in Madame Web, an upcoming Marvel movie with her and Dakota Johnson alleged to release in 2024. This movie will exhibit her sheer talent to a larger audience and open her personality up to millions of others, especially considering just how large the Marvel fandom is. Knowing her and her abilities, she'll knock it out of the park with this role. Other upcoming Sydney Sweeney Movies and TV Shows consist of season three of her immensely famous show Euphoria that is currently set to release ideally in 2025. Precising both those projects, her film with Glen Powell, Anyone but you, is set to come out on the 15th of December 2023
Stay tuned for more hot and happening Entertainment news Click here