Tarot: Witch of the Black Rose is a unique and unrepeatable collection of Tarot, who fights against dejection. Here, we will not find the secret of the universe but imageries that will remain forever in our memory. The truth is that accompanying the Tarot on its long journey does not disappoint, even if it sometimes declines- visually speaking, it borders on perfection on some occasions.
In the first issue of Tarot: Witch of the Black Rose, we find the typical superhero comic. Now, we enjoy illustrations with nothing to envy to those of the great erotic illustrators. We must admit that Jim Balent enjoys his work.
Tarot: Witch of the Black Rose: Witch War
Let the Tarot: Witch of the Black Rose itself explains to us what this saga is about:
Two books were created a few centuries ago when my ancestors were burned alive at the stake simply for taking pride in calling themselves witches. A book was filled with spells of light and harmony while his dark brother, bound in fur and chains, possessed the sorcery of destruction and abomination. The superior witches decreed it forbidden, and no one could use it. The books were given to the Black Rose witches to hide them from worldly persecution. They remained safe and closed for centuries.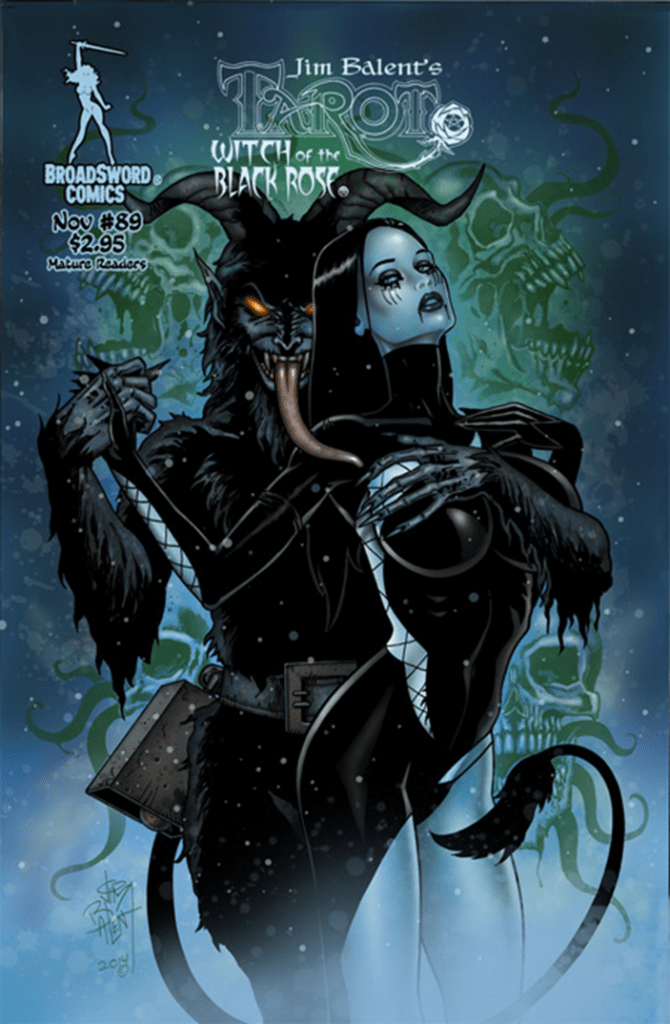 A witch betrayed her brotherhood and stole the forbidden book from the archive. Raven Hex is that witch. She is obsessed with punishing the man for his crimes against witches and unleashing a new age of magic, a dark dawn in which witches will rule the land. She will use the book of dark magic to make her vision come true, to banish all those who are intolerant of magic, and to bring prosperity to all sorceresses. But what Raven sees as a solution triggers a second season of witch burnings.
In This First Saga Of Tarot: Witch Of The Black Rose
We find the most superheroic Jim Balent. In this artist's career, we could talk about transition comics in which Balent introduces concepts that he will later develop in depth, but which are dotted with conventions that we find in more than one DC and Marvel comic, although elements are used. It is the era of the shy Balent, the one who uses scenes from Tarot dressing up to be able to show some flesh. In short, the naughty part of this saga is found more than anything else in the theme. The story still has a lot to evolve.
The first 4 numbers are essential because they present the characters that will appear repeatedly in the collection, and their design is beautiful. Balent is very good at imagining powerful heroes and heroines with personality.
In Witch War We Meet:
– Tarot, the Witch of the Black Rose: as you have already discovered from the previous explanation, Tarot is a good witch, in charge of defending peace and harmony through white magic. She is a redhead with a voluptuous silhouette. Her relationship with humans is good, although she would prefer people to accept her as she is. Witches continue to be outcasts in the 21st century. Her power is magic, but she is always armed with a sword, which is also quite valuable. Curiously, Tarot reminds – and a lot – of Holly Golightly, colorist and wife of Jim Balent. This is not coincidence. Like Olivia de Berardinis, Balent uses models whenever he must draw nude women, which increases the quality of his drawings. Of course, he makes the most of the models later, now they only serve as inspiration. We'll take up the subject again in other issues. Aps, Tarot is the owner of a flying black cat.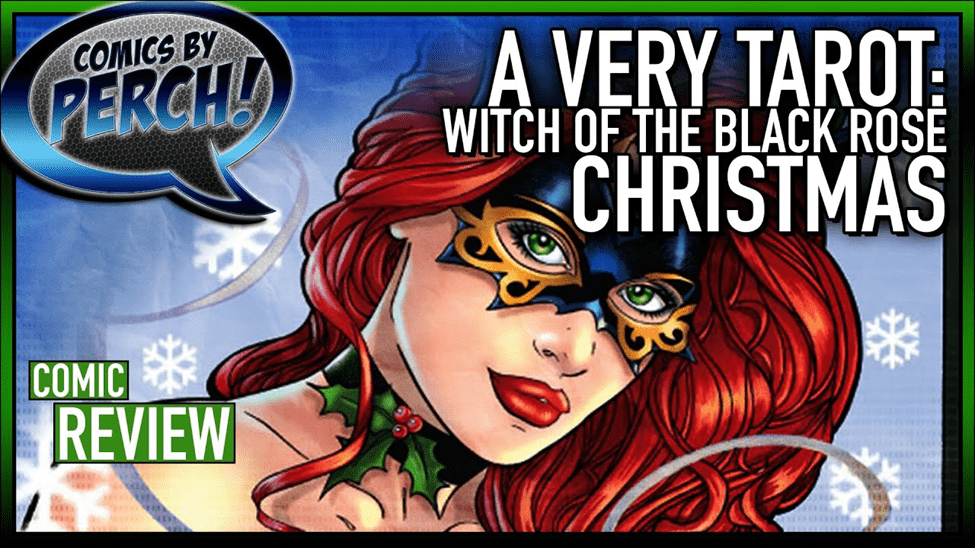 Raven Hex. The dark sister of Tarot, she stole the dark book, is engaged in black magic and practically wants to enslave humans. She has many tattoos on her body and her skin is blue or gray… It depends on the light. Also, she is a brunette with huge breasts. Although
Skeleton Man (Jon Webb). He comes to be the guy in the movie. He is a character inspired by Jim Balent. Skeleton Man is almost always near a graveyard. At night he puts on a suit with a skeleton drawn on it and protects the holy field from the attack of evil people. He can talk to the dead, who appear to him in their skeletal forms, and he is even the owner of a ghost "dog" that we could also call a bag of bones. It is said that he will be a boyfriend of Tarot, and indeed they have a relationship.
Crypt Chick (Brandy). She's Skeleton Man's girlfriend. No, she's dead. She is the ghost of Skeleton Man's girlfriend, because the boy got his powers after a traffic accident in which they both died. They were able to revive him in time, but Brandi became part of the cast of ghosts. Initially, Brandi says that she's not Skeleton's girl anymore, so she gives free rein for her ex-boyfriend to hook up with Tarot, but can we believe her?
The mother of Tarot and Raven. She is redheaded and brunette at the same time, much more voluptuous than her daughters and less powerful. She is an advisor to the witches, and often plays an essential role in the story.
The Nineties – And The Beginning Of The New Millennium
It could have been better for the publication of North American comics in our country. While some publishers dedicated themselves to saturating the market with titles of dubious quality, intended solely and exclusively for a completest audience; others were juggling to survive with possibly more valid products than the umpteenth miniseries of a ninth-rate secondary.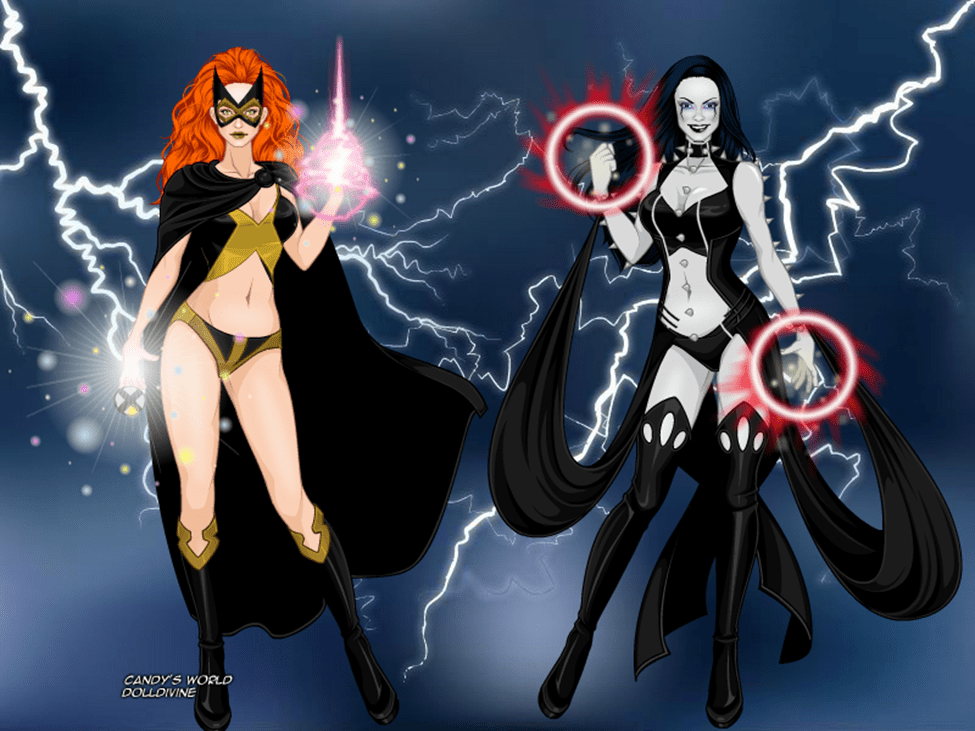 Will we never discover the charm of the Evil Ernie button in this country? What will happen to all those girls who walk naked through the world of comics? Are we doomed to enjoy only Vampirella? Is it intriguing to anyone that the latest incarnation of Lady Death is "original" from Aragon? Does anyone care about Chastity's "gothic" comics? And what about Tarot: Witch of the Black Rose? For once a series gives readers absolutely everything they ask for, we go and ignore it.
Well today, and within our specials dedicated to Erotica, we will break a spear in favor of Tarot: Witch of the Black Rose. So if you have problems with voluptuous women, pass on.
Stay tuned for more hot and happening Entertainment news Click here