The exposé is Kylie Jenner and Timothee Chalamet dating, so we are here to share the Kylie Jenner relationship timeline on how they met and the chronology of their outings. Let's delve in!
Let's Commence With Kylie Jenner Dating Timeline
Are Kylie Jenner And Timothee Chalamet dating? Or Kylie Jenner And Timothee Chalamet are enjoying a relationship!
The prince of "serious" cinema and the princess of reality television are together. It is not new; the relationship between Timothee Chalamet (27) and Kylie Jenner (26) was published a few months ago, but we have just seen them together. Yes, in the same places, but we already know there is no confirmation like the one offered by a kiss.
The new images published in which they appear very affectionate at Beyoncé's concert give a new dimension to the news. Without a doubt, we see a version of Kylie Jenner And Timothee Chalamet dating that perhaps we had not seen until now, but also a carefree and fun Kylie.
Why doesn't anyone believe that Kylie Jenner and Timothee Chalamet are enjoying a relationship and are together?
Few people believed in Kylie Jenner and Timothee Chalamet's dating and relationship. First, even though the actor is a little less than two years older than the businesswoman, his life seems to indicate otherwise. The Call Me by Your Name singer has had the odd girlfriend, but nothing severe or long-term. The creator of Kylie Cosmetics had two children with rapper Travis Scott before she turned 25.
Second, before her relationship with Travis Scott became known, it was known that she was dating Tyga, another rapper. Going from two urban genre musicians to a French-American actor who has accumulated nominations for the Oscar, the BAFTA, or the Golden Globe is surprising. However, there is also a lot of condescension surrounding this perplexity.
Kylie Jenner Relationship Timeline
Many wonder what Kylie and Timothee are talking about. As if the businesswoman only knows about makeup because she has a cosmetic company or is only interested in the superficial aspects of aesthetics because she's part of the Kardashian family. Until now, no one had wondered what the clan's youngest member was talking about with her previous partners. Sources close to the relationship say, however, that they have many topics of conversation.
Third, because the Kardashian family has a reputation for using their relationships as an element of publicity, after being a mother all at the same time, having African American partners all at the same time, and starting their aesthetic companies in parallel… now they compare Kylie and Timothee's relationship with Kendall and Bad Bunny.
Kendall Jenner and Bad Bunny Lived A Similar Moment A Few Days Ago
Kendall Jenner and Bad Bunny were also seen a few days ago at Drake's concert. The usual mechanism of getting people talking is no longer going on a date in the front row of a basketball game; it is now going to see an artist. It is certainly not a place to go as a couple if you want to keep your relationship private.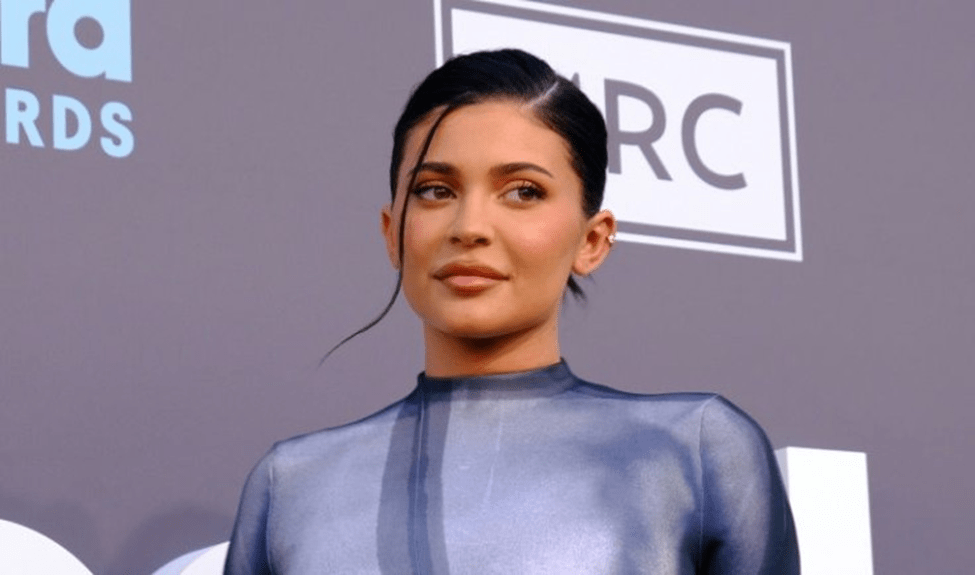 However, in their case, the interaction was different; we saw them laugh and dance, but they did not share a kiss. On the other hand, the video of Kylie Jenner's timeline shows them loving, affectionate, dancing, kissing and intertwining their fingers.
It was later published that while the relationship between Kendall and Bad Bunny is "increasingly more serious," that of Kylie and Timothee is not. However, they claimed that they see each other "every week" but that the businesswoman does not want pressure after having experienced a complicated story with the father of her children.
How did Kylie Jenner and Timothee Chalamet meet?
Timothee Chalamet has dated Lourdes Leon (Madonna's eldest daughter). He also with Lily Rose Depp, with whom he dated for several months, giving rise to those curious photos in which they appeared kissing on a boat. He has also been linked to the Mexican actress Eiza Gonzalez.
Curiously, suppose there is something that all these girls have in common with Timothee Chalamet. In that case, they are all nepobabies, children of celebrities whose careers have benefited from their parents' profession.
Kylie Jenner at the Vanity Fair party after the Oscars in 2020
Timothee Chalamet and Kylie Jenner met earlier this year at an event, and the spark arose. It was probably at Paris Fashion Week since they coincided with the Jean Paul Gaultier show.
Since then, they have been meeting to get to know each other, which later became "they see each other every week," and they talk a lot. Hence, the Kylie Jenner And Timothee Chalamet dating reports spark waves. Luckily, the actor has been a little freer these months, as far as his schedule is concerned because he had a few months off between filming Dune 2 and Wonka.
However, when the actors and writers' strike ends, Timothee will have to leave for New York, where he will spend the next few months filming A Complete Unknown, the Bob Dylan biopic.
Kylie Jenner relationship timeline: Jenner and Timothee Chalamet Spotted Kissing at Beyoncé Concert in Los Angeles
Although there were rumors that they were moving away, again, everything indicates that, at least, they continue to see each other. Both would have started dating in January, the month they met. Kylie has often been seen inside the actor's house throughout these months.
At the moment, they have not confirmed if they have a formal relationship between the two.
Kylie Jenner And Timothee Chalamet's enjoying relationship is trending worldwide because on Monday, September 4, they were seen having fun and kissing at an event with thousands of people: Beyoncé's concert in Los Angeles.
After months of rumors and outings, the two celebrities are finally seen for the first time in a place with quite a few people, showing signs of affection that could confirm a romantic relationship. However, neither of the two or anyone close to them has confirmed that they are formally dating, so nothing can be assured, taking into account that some time ago, many pointed out that they were dating, getting to know each other, and just having a good time while waiting to see what happened.
Now, this is everything known about this love story – or at least that is what it seems -emphasizing everything known, such as where they met and the rumors of their private outings.