The truth is that the Chinese firm is making people talk around the world. Why is Shein so bad? Or is Shein good quality? The textile giant is accused of being zero environmentally friendly in its production processes, promoting unlimited consumerism, and there are rumors about the working conditions of its workers worldwide. 
Why Is Shein So Popular?
While the rest of the brands follow the trend towards 'slow fashion,' trying to produce responsibly with all these aspects, Shein seems to base its success on the opposite. If Queen Letizia wears a 'cut out' dress and causes a sensation, you will have a similar one on the Chinese firm's website in hours.
Why Is Shein So Bad, or is Shein good quality? All About The Brand That Everyone Is Talking About
Shein, the Chinese brand, has become a phenomenon that goes beyond fast fashion to turn it into ultra-fast fashion. Its defenders allege a variety of sizes not available everywhere; its detractors, the gigantic environmental and social impact that this company has.
Entering the Shein website is doing so in a sea of visual stimuli intended, of course, for purchases: orange and yellow posters announcing offers, pop-ups that appear with codes and coupons for extra discounts on the purchases you make, prices VIP, clearance sales. It is an experience unsuitable for those sensitive to saturated tones and bright fonts. Nor for those who want to start responsible consumption because the temptation exists. Especially considering the system in which we have been raised.
Why Is Shein So Popular?
Buying at Shein is very simple. Everything is within reach. Many people throughout the planet have succumbed to the Chinese mastodon that is becoming the open secret not only of Generation Z, but also because of its success. But of a multitude of people of any age who, for one reason or another, think that their aesthetic solution is among the thousands and thousands of references that crowd the web and also in stores.
Proof of the reach of the Shein phenomenon is the pop-ups that have been opening in countries such as France, Mexico and the United States. Considering their online figures, imagining the queues to enter the physical space is easy. After all, the fact that it is only for a limited time also helps to increase desire.
Is Shein Good Quality? The Generation Z And Sustainability
They say that Shein has grown in the heat of TikTok, which is part of the reason: videos showing hauls and looks with pieces from the brand abound on this social network. Of course, we cannot forget that before Shein, the company was Sheinside and made various shipments and collaborations with YouTubers, so the formula had already been explored. The question? That seven years ago, processes and customs had not accelerated so much.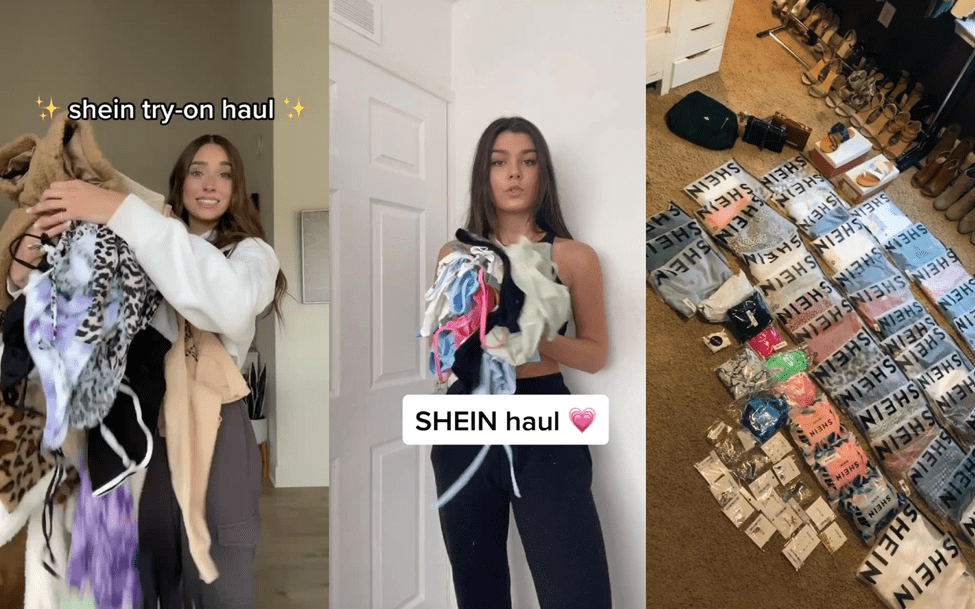 Shein's production and offering pattern fits perfectly with part of the social media ecosystem: fast videos, fast services, Flash offers, and ten looks in ten seconds. And it is no longer about the influencer phenomenon but rather about the patterns of socialization, content generation and success that have spread online: to be popular, you have to provide constant novelty, and in terms of aesthetics, the fastest and easiest way to achieve this is through showing new clothes every so often. Something that, if done out of innocence, ignorance or the still non-professionalization of the profession, can lead to looking for cheap clothes that do not represent an excessive extra cost in budgets. Wow, making two videos a week with new clothes is not expensive.
The example of social networks is very striking. Still, Shein's numbers are not achieved only with the people who inhabit them: it is transferred to everyday life and other socialization spaces. Who doesn't like to be praised for their style and asked where they got that pretty blouse from?
At a time when information about conscious consumption and the costs of fast fashion is becoming more and more known, it is not difficult to imagine the social and environmental implications of buying from a brand like Shein. If the selling price is so darn low and there are profits, what are the costs of raw materials and labor? How much are workers paid, and under what conditions do they do their work? What are the production processes and the types of energy used in it? In this regard, the company has always been quite opaque.
Where is a physical Shein store?
Shein is a legendary source of fashion accessories and clothing worldwide. In this sense, it presents itself as a global online retailer that seeks to promote elegance, beauty and accessibility to fashion. For this reason and beyond the virtual access options to web stores, we will see where you can find a Shein store in the article.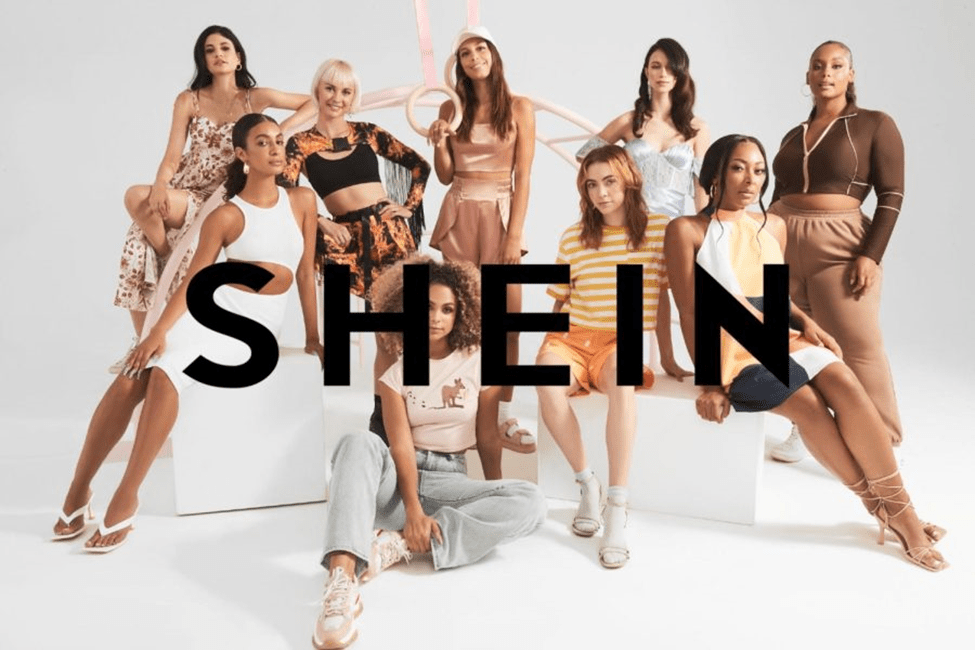 Its foundation dates back to 2008, and the bases of its operation are based on the manufacturing of garments according to demand. Therefore, it tries to generate a close and direct connection between suppliers and the marketing and sales chain. In this way, surplus materials are reduced and the amount of clothing that is wasted decreases.
Thus, Shein establishes itself with a versatile project so that more people can access its fast, modern and economical fashion products. Although it is a reality that virtual sales and online purchases streamline operations, we want to share where there is a Shein store. The main objective is that those people who want to get closer and have more direct contact with their clothes can know where to go.
First, there are two types of physical stores: ephemeral or pop-up and physical stores. In the case of the former, they are temporary spaces that the firm places in stores in certain cities for a year. This practice aims to install, disseminate and make the brand visible. Influencers with many followers on their accounts are usually invited to promote the project.
Physical sales do not have a sustained and numerous presence because online sales generate many profits, lower expenses and difficulties for customers. However, we will see where they have had stores in the past.
Here Is Why Is Shein So Popular!
We are increasingly fans of Shein because it is an online store that sells quality and modern clothing at an excellent price, plus shipping costs are free or very cheap. They offer the possibility of benefiting from exclusive coupons and discounts.
Even with this, some people do not finish taking the step of buying online. If you are one of those, you can go to a physical Shein store and try on the clothes before purchasing them. Find Shein's physical stores!
Conclusion
The Shein online store model works very well since its selling policy achieves a high volume of acquisitions for very little money. With this, you maintain profits without losing money. This is why many brands are betting on the online model, such as Zara or H&M, even if this means closing physical stores in certain cities.
Thus, Shein has opened what is known as 'ephemeral stores' or 'pop-up stores.' These, known as 'temporary stores', are usually opened to publicize the brand. Influencers are invited to achieve greater dissemination of its opening, and many exclusive discounts are given.
Get on board with our latest fashion news today!Click here