The new craze of the day is Terra Moons Cosmetics, and rightfully so! The products such as the Terra Moons Cosmo eyeshadows have gone incredibly viral and are blowing up on the internet for various reasons. Terra Moonmakes eyeshadows like their Terra Moons Cosmo eyeshadows of exceptional quality and intense pigmentation in a variety of hues and textures, such as shimmers, mattes, and duochromes.
About Terra Moons Cosmetics: Terra Moonsare a United States independent cosmetics company based in Tampa, Florida that promises the attributes of being entirely cruelty free whilst being affordable. Terra Moons Cosmetics are a Latina owned brand with their owner being Laura Santiago.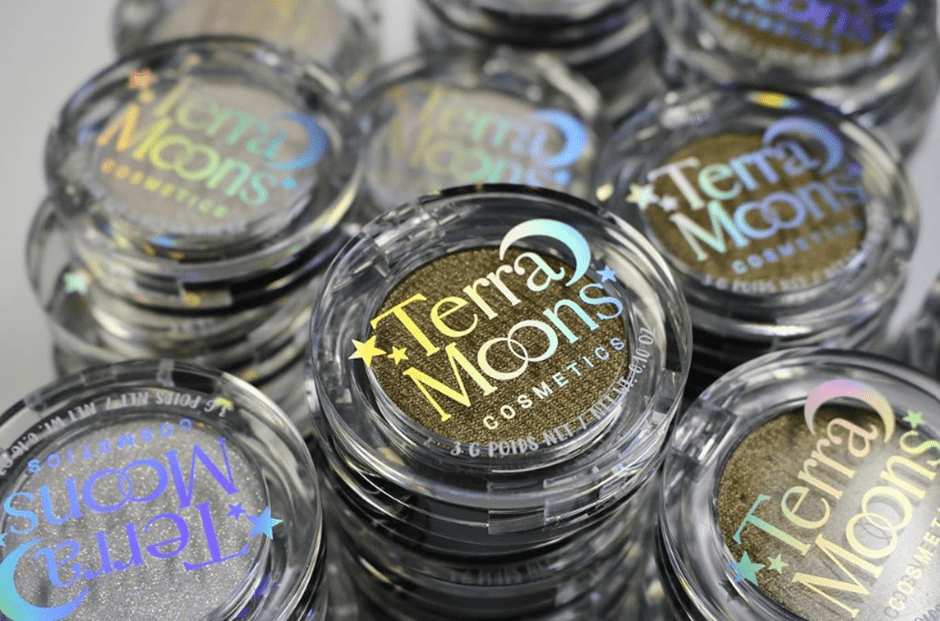 What Products Does Terra Moons Cosmetics Offer?
While Terra Moons Cosmetics are entirely known for their astonishingly pigmented and truly gorgeous single pan eye shadows, Terra Moons also offers products such as lip glosses, highlighters, and entire palettes of their eye shadows that are often sold out due to how in demand they are. Terra Moons Cosmetics also offers gift cards from $25 up to $200. Terra Moons Cosmetics' globally famous eye shadows offer different categories and types of eye shadows, such as their Terra Moons Cosmos eye shadows, but others, too.
Terra Moons Cosmetics sells shimmery eye shadows, matte eyeshadows, pressed pigment eyeshadows, pressed extreme multichrome eye shadows, flaky eye shadows, Terra Moons Cosmos 'chameleon' eye shadows that are color changing depending on what angle you look at them at. Along with those, Terra Moons Cosmetics' website engulfs and captivates customers with pastel matte eye shadows specifically, in stock Terra Moons Cosmos chameleon eye shadows, pressed neon pigment eye shadows, duo chrome eye shadows, and entire eye shadow palettes including a bunch of their single pan eye shadows as a whole all together. Some of Terra Moons Cosmetics newer releases include their Summer Solstice Collection release where you can order or pre-order a whole bunch of their newest Summer Solstice themed eye shadows that are absolutely breathtaking to take a peek at. Each single pan eye shadow costs around $24 to $29.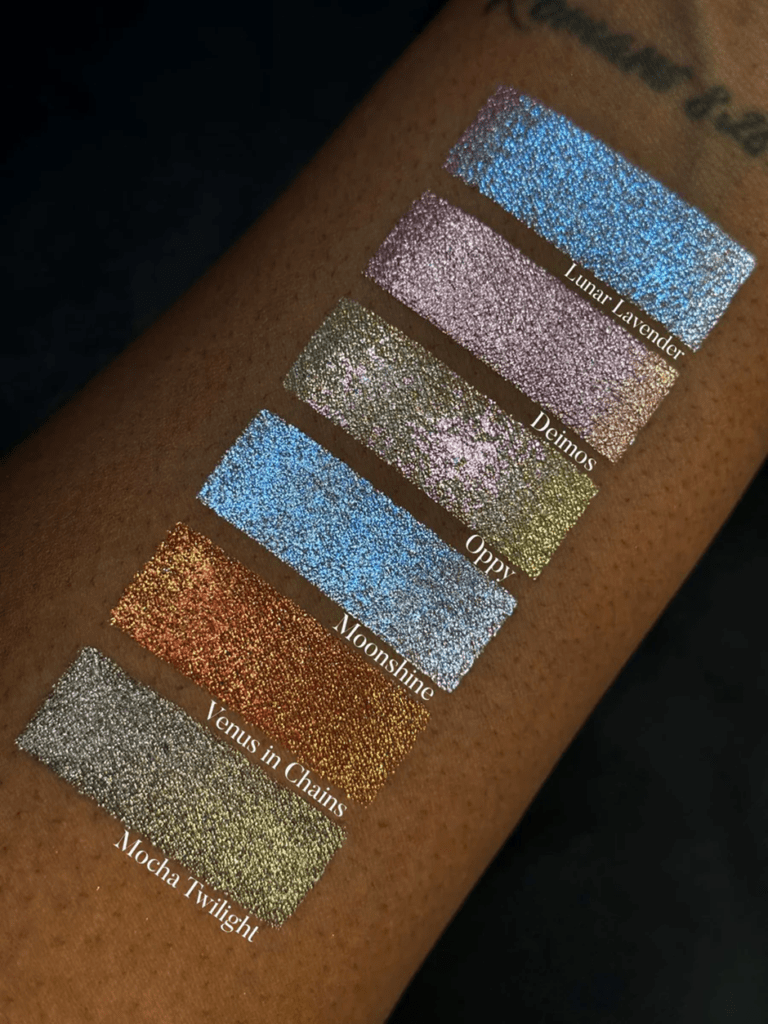 Do We Love The Terra Moons Cosmetics Reviews? Let's See!
Besides the current controversy they were involved in regarding their collaboration with a public figure that held controversial personal and political beliefs, Terra Moons Cosmetics reviews have been tremendous thus far.
On Amazon, 90% of Terra Moons Cosmetics reviews have been given five stars, while only 10% are below five stars. The only reviews' complaints seen in the below five stars category are that the packaging of their products are not sturdy enough to stay safe through the absolute horror that is transit.
Some people's products bought from Terra Moons cosmetics have arrived broken due to what seems like 'flimsy' packaging as they are made of seemingly just plastic with no other protection covering them. Terra Moons Cosmetics reviews on Amazon average 4.7 stars, which is marvellous for an independent brand like Terra Moons Cosmetics.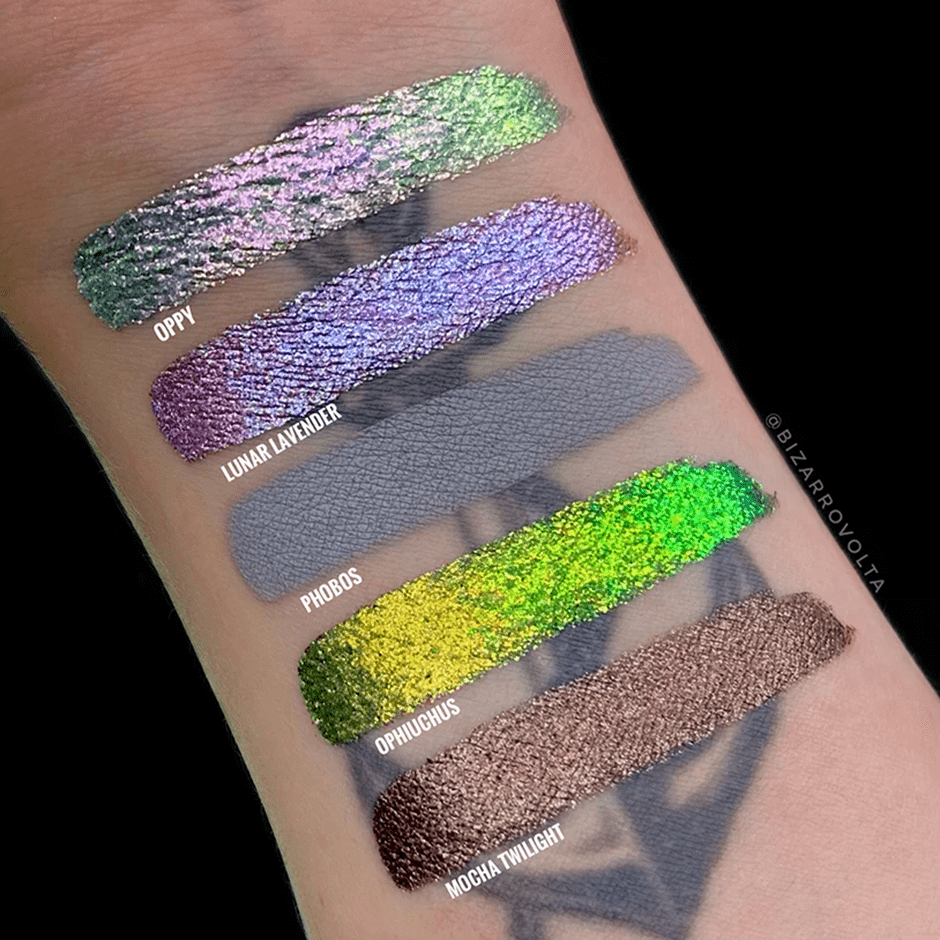 Why You Should Buy And Invest In Terra Moons Cosmetics Products, And Why Others Trust As Seen By Terra Moons Cosmetics Reviews.
Taking into account the exceptional Terra Moons Cosmetics reviews seen previously, there's obviously a reason people are going crazy over Terra Moons Cosmetics and Terra Moons Cosmos eye shadows.
Terra Moon Cosmetics has been going viral all over the internet for its intense, eye-piercing pigmented eye shadows that are like staring into the sun bare-eyed. These eye shadows give off vivid and long-lasting colors that are perfect and incredibly easy to use no matter how skilled you are in the art of applying makeup. Makeup lovers and makeup artists are able to experiment and mess around with the Terra Moons Cosmos eye shadows to do a wide array of eye looks on themselves with Terra Moons Cosmetics' extensive selection of eye shadows. These include unique and quality eye shadows you can't really readily find elsewhere other than Terra Moons Cosmeticsitself.
Along with that, Terra Moons Cosmetics makes sure their cosmetic products aren't too expensive, aiming to be affordable while also being entirely cruelty-free. In order to eventually end this injustice being that animals are, it's crucial to support companies like Terra Moons Cosmetics that don't harm animals. It is an amazing initiative that should also serve as an example and role model for other businesses and independent brands, as Terra Moons Cosmetics as a company is thriving while remaining cruelty-free. Supporting a smaller, independent company in the widely saturated industry of cosmetics by buying products from Terra Moonis another reason you should be buying from Terra Moons Cosmetics.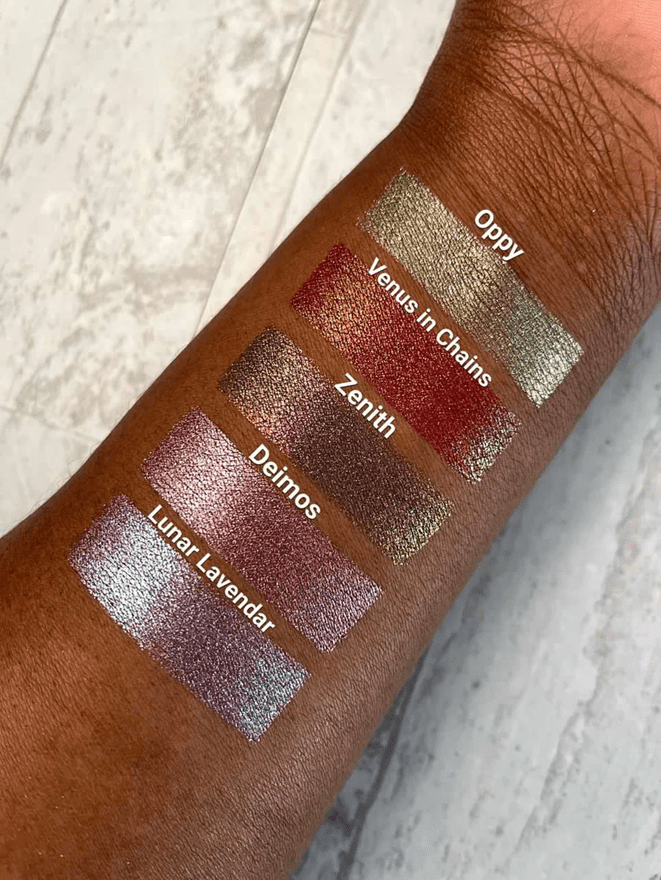 Stay tuned for more trending lifestyle news with us!Click Here