Rowing Blazers is a clothing company that has gained a lot of popularity because of their intriguing and vibrant clothes, specifically their blazers. Their blazers are inspired by blazers worn by rowing teams at many universities and clubs, hence the name. The brand was founded by Jack Carlson in 2017. Ever since, it has just become more and more popular and favourable mostl
y for its special and newer style for menswear. Along with that, Rowing Blazers are known for their bold colors, stripes, and unique patches. The company also sells loads of other clothing items and accessories, such as rugby shirts, ties, shorts, hats, etc. They all have a similar classic, traditional but colorful and modern aesthetic. You can find Rowing Blazers in Target. Rowing Blazers fall 2023 collection and Rowing Blazers collaborations have been quite popular with customers as well!
Rowing Blazers' Collaborations
Rowing Blazers fall 2023 collection and Rowing Blazers collaborations have been quite popular with customers as well! Rowing Blazers love to team up with other brands and companies to create interesting things. They've worked with famous sportswear brands, talented artists, and even fancy designers. These collaborations end up in special clothes and accessories that people love to wear. Rowing Blazers makes these fun items for people who like to wear traditional and classic pieces but with a bit of a modern twist to them. With each partnership, Rowing Blazers make limited-edition pieces that are customer favorites and stand out from the crowd. So, whether you're into sports, art, or just like looking stylish, Rowing Blazers' collaborations are most definitely the brand for you. Some that Rowing Blazers have worked with are sportswear brands like Fila. They mixed classic sports looks with their own unique style. They've also worked with famous artists like Keith Haring, Basquiat, and Raymond Pettibon to turn famous artworks into fun pieces of clothing. Plus, they even made special jackets for a famous chef named Daniel Humm. These incredible partnerships show that Rowing Blazers' collaborations can mix old-school style with new and exciting ideas. So, if you're looking for different and trendy stuff, they've got you covered with all sorts of items that mix classic and modern styles. Keep an eye out for their latest team-ups because you never know what awesome creations they'll come up with next! 
The Rowing Blazers Fall 2023 Collection And Rowing Blazers In Target.
The Rowing Blazers Fall 2023 collection is dropping in Target! It is very similar to their previous drops, but just as gorgeous if not more. It's a limited-time only collection, the Rowing Blazers Fall 2023 drop. The Rowan Blazers Fall 2023 collection will consist of many, many items. Adults and kids clothes, accessories, home decoration, outdoor decor, pet products, and more! Rowan Blazers in Target will keep their same colorful, unique, and stylish vibe. There's over 100 pieces in the Rowing Blazers fall 2023 drop, and the prices begin from $5 to around $30. The Rowan Blazers Fall 2023 collection dropped on the 23rd of September in Target and remained while supplies have lasted.
So, Should You Buy From Rowing Blazers?
Buying from Rowing Blazers is a wonderful idea if you want to stand out with unique, colorful, and stylish clothes. They make very interesting pieces of clothing. Those pieces of clothing are a good mix of classic and modern, like colorful blazers and shirts with funky patches. Plus, they team up with famous brands and companies along with artists to create special pieces you can't find anywhere else. So, if you're looking for something different to wear and want to support a brand known for its creativity, Rowing Blazers is a solid choice. That being said, Rowing Blazers are a bit expensive.
So, if you're aiming for a good quality piece that is a bit on the pricey end, Rowing Blazers is the way to go. Whether you're into sports, art, or just looking cool, Rowing Blazers has something special for your wardrobe.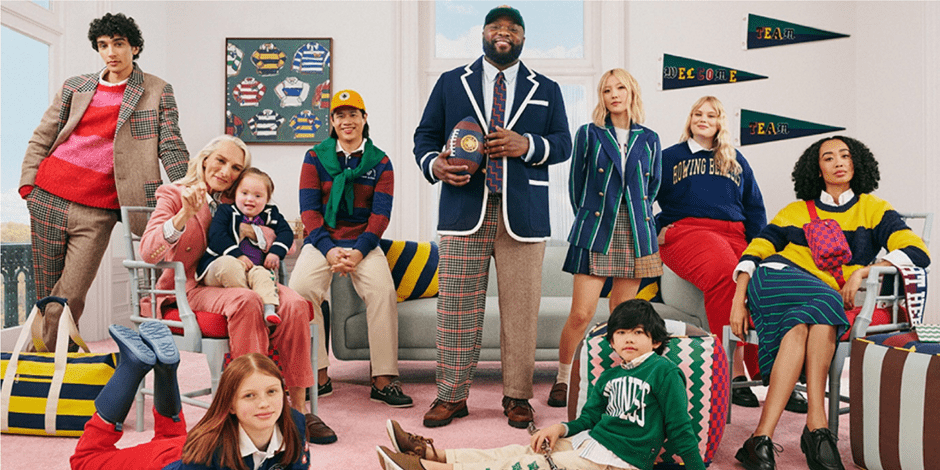 Find our latest fashion news today! Click here.