Did you know rosemary oil benefits hair loss? There could be many reasons why you notice your hair falling out more than usual. How many times have we heard people say what the season is? Well, there are so many causes that each case is different; they can be hormonal, hereditary, poor diet… stress, and much more.
As you know, many supplements help you stop this hair loss, but there are also home remedies that can help you naturally. Yes, we have rosemary oil benefits for hair.
How To Use Rosemary Oil For Hair
Rosemary is a common plant and is very present in the Mediterranean diet. It has violet flowers, a strong, characteristic aroma, and great benefits such as stimulating hair growth.
This plant is a natural stimulant that strengthens and invigorates the scalp, ensures that more blood reaches the hair follicles, and provides them with different nutritional substances. Thus, it stimulates the strands to remain active, producing increasingly stronger and healthier hair.
The rosemary oil benefits hair loss is the following:
Delay hair loss
Hair stimulant
Prevention of premature gray hair
Regulate the sebum produced by hair
Now, how do we apply it? This is when we take the opportunity to add the benefits of extra virgin olive oil to the rosemary.
Heat the olive oil and add the rosemary, letting it cook for a couple of minutes while stirring, and then remove it to let it cool for 15 or 20 minutes. Apply to hair from roots to ends, massage the scalp, and rinse with plenty of water. This rosemary oilwill keep your hair hydrated, and with the help of the rosemary, you can maintain strong hair.
You must be consistent and apply this mask for a few months to be able to analyze the results.
Remember to consult a specialist if the problem is severe or needs improvement. If you have very oily hair, we recommend that you use this mask sparingly.
The rosemary oil benefits hair and skin
Nature provides us with countless plants with great benefits for our skin. Today, we want to highlight rosemary, a medicinal herb that has been used for centuries for its many beneficial properties for our body and has also become a faithful ally in cosmetics. Its oil is highly appreciated for its multiple benefits for both hair and skin:
Hair: rosemary oil stimulates circulation, promoting growth, strengthening the roots, and improving the hair structure of delicate and brittle hair. In addition, it promotes oxygenation of the pillar follicles of the scalp and, while stimulating growth, stops hair loss. The active ingredients in rosemary do not alter oil production in the scalp, so its use is ideal for all types of hair, whether oily, mixed, or dry. In addition, it provides shine and nutrition and is perfect for dark hair as it has properties that help deepen the darkest tones. You can include a few drops of rosemary essential oil in your regular shampoo. In addition to cleaning and purifying, it will improve your hair health thanks to its multiple virtues.
Skin: Rosemary is widely used in anti-aging cosmetic creams as it is an excellent antioxidant. Components such as rosmarinic acid, caffeic acid, or flavonoids promote the formation of new cells and help delay skin aging. Reduce wrinkles and expression lines. Suitable for all skin types, dry, combination, or oily, and is decongestant, refreshing, and astringent.
Rosemary oil benefits hair loss
We hope that this homemade mask helps you naturally and that you get great hair! Look at all the rosemary oil benefits hair!
Use rosemary oil on your hair to stimulate blood circulation in the scalp.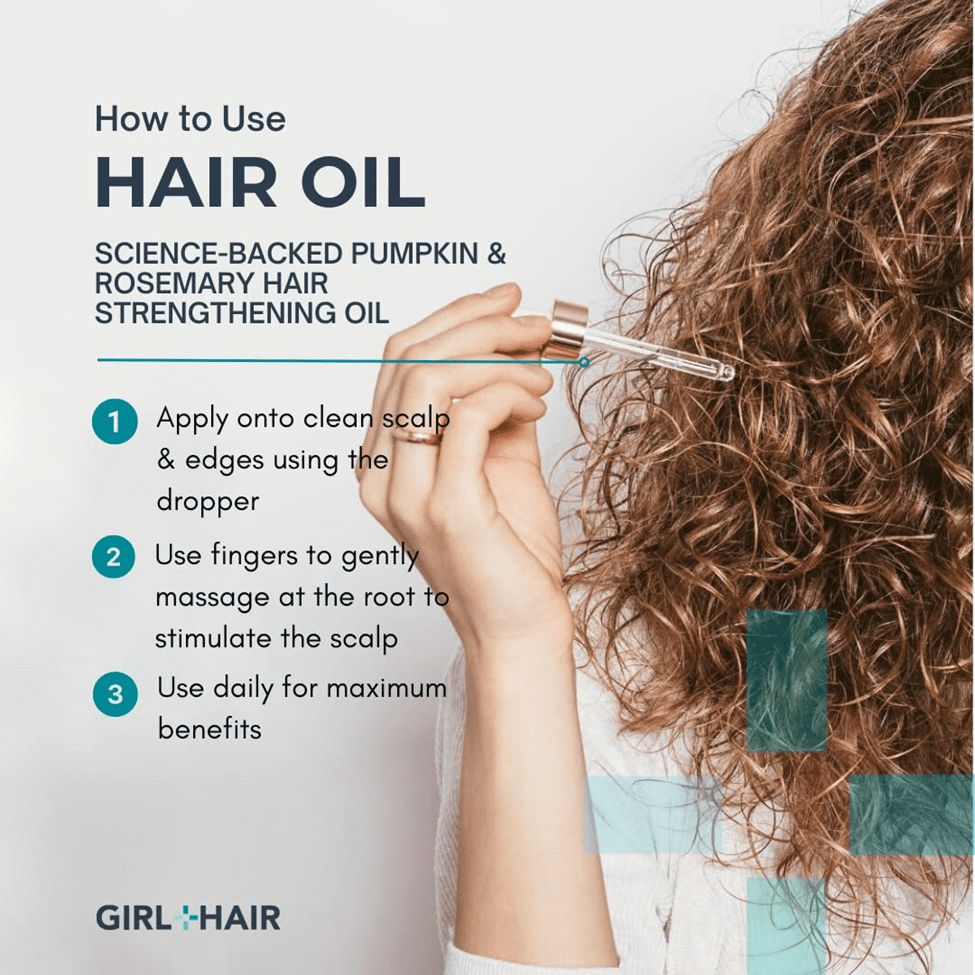 There are many natural products that you can use in your hair routine, and one of them is rosemary oil. It is a 100% natural product extracted from the rosemary plant and used in cooking and traditional medicine.
Rosemary oil in the hair routine
Rosemary oil stimulates blood circulation in the scalp, which is essential for the oxygenation of the hair follicles. What does it mean? This reactivates hair growth, making it stop falling out and grow strong and healthy.
You can also use rosemary oil to subtly cover the color of gray hair with a natural result and a delightful shine.
Among rosemary oil's benefits for hair loss, it is notable for oily hair since it reduces sebum
production, regulates it, and eliminates dandruff while restoring shine, strength, and softness.You can prepare a mixture with a tablespoon of coconut oil and four drops of rosemary oil to use in a homemade mask, applying it to damp hair and massaging with circular movements on the scalp. After 15 minutes, you can rinse with plenty of warm water.
Tip: to obtain better rosemary oil benefits hair, add five drops of rosemary oil to your usual shampoo.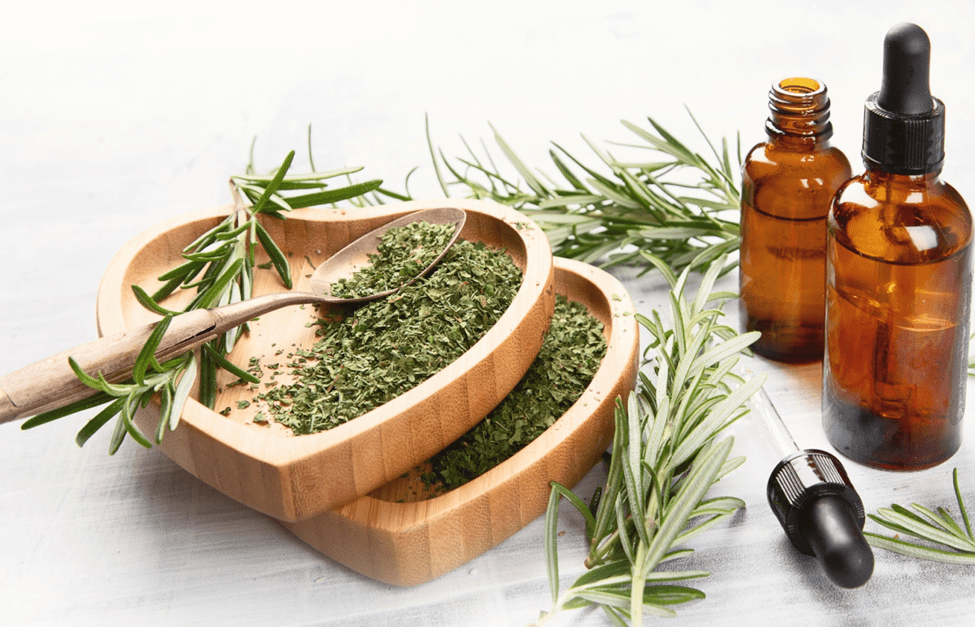 Find out more in lifestyle news!Click here