Here for Writesonic? What is it? What are Writesonic features and uses?Let's get delving! One of the key Writesonic features is that it is an AI-powered content writing tool. 
How to use Writesonic features?
Using Writesonic is very simple. You don't need special skills. Here's a step-by-step summary of how to use Writesonic:
Sign up and get 10,000 words a month.
Explore the tools available.
Choose a template.
Provide the information.
Adjust the quality of the content if necessary.
Review and edit the generated content.
Download or publish the content according to your needs.
Explore other tools like chatbot and image editor.
Consider the subscription option after the free trial.
Highlighted Writesonic features include:
AI Writer: Generate premium content with specific templates. It provides agility to create constant content, standing out with attractive headlines and quality content.
Templates: Offers over 100 writing templates in various categories, simplifying content creation.
Grammar and Spelling: Writesonic features include review functions, although it is suggested to complement it with other tools to ensure quality.
Ease of Use: Simple interface that guides the writing process, even for non-expert users.
One-Click Publishing: Easily export and share content in different formats.
Writing Tools: Offers tools for emails, content reorganization, and simplification, improving overall quality.
Marketing Writesonic Features: Create engaging ads and notifications, improving marketing efforts.
Photosonic: Text-based image generator for unique content without copyright issues.
Chatsonic: Chatbot to collect updated information on various topics, speeding up writing.
Who Is Writesonic Good For?
Writesonic is a versatile tool that benefits a wide range of users. It is especially useful for:
Content Creators and Bloggers: Those who need to produce content, such as bloggers and content creators consistently, can take advantage of Writesonic to quickly generate articles, blog posts, and other types of content.
Marketing Specialists: Marketers can use Writesonic to create engaging ad copy, social media content, emails, and other promotional materials.
Entrepreneurs and Companies: Entrepreneurs and business owners can benefit from Writesonic to create persuasive content, product descriptions, and other materials related to their products or services.
Fiction Writers: For fiction writers, Writesonic offers the ability to generate ideas, plots, and details for creative stories, which can be a valuable source of inspiration.
People with Time Constraints: Those with time constraints can use Writesonic to generate high-quality content efficiently, saving time on manual creation.
Multilingual Professionals: Writesonic's ability to generate content in 25 languages benefits professionals who want to reach a global audience with multilingual content.
Users without Writing Experience: Writesonic is suitable for those who are not comfortable with writing or who lack writing experience, as it requires minimal input and produces quality content.
Digital Marketing Professionals: Digital marketers can use Writesonic to optimize their content for search engines and improve online visibility.
Users Looking to Simplify Content Creation: Writesonic simplifies content creation by generating material based on templates and guidelines, making it useful for anyone looking to simplify their writing workflow.
Writesonic Benefits:
The most significant Writesonic benefit is that it can generate original content in minutes. Founded by Samanyou Garg in 2020, it is based in San Francisco, United States.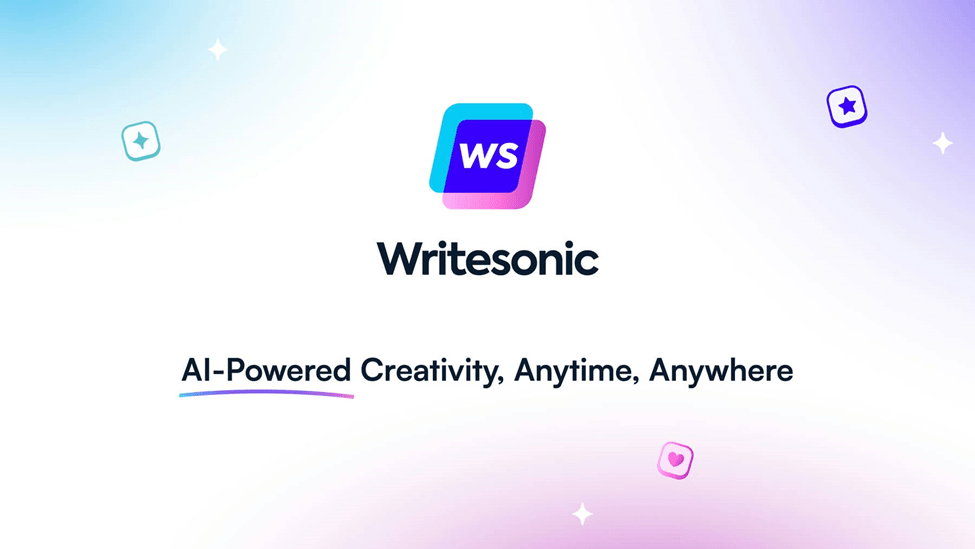 Writesonic can be useful to anyone who needs to generate text for their website or social media posts. Check out Writesonic benefits.
Free Plan: Writesonic provides a free trial to try its features before signing up for a paid plan.
Versatile: Versatile enough to create blogs, articles, landing pages, titles, and more.
Various Video Tutorials: Writesonic provides videos that help users explore and make the most of the platform's features.
Flexible Content Generation: Writesonic benefits are producingcontent in different lengths depending on your needs, from short posts to long articles.
Linguistic diversity: Writesonic can generate content in 25 languages, allowing users to reach a global audience with multilingual content.
Additional valuable Writesonic features: Along with written content generation, Writesonic offers image creation tools and an AI chatbot.
Writesonic Review:
Most of the Writesonic reviews are from Trustpilot and are positive:
WriteSonic classifies it as the best writing tool out there.
It is useful when people need more time or have difficulty with procrastination.
People like the product so much that they plan to upgrade to a higher-paid version.
Some users have pointed out that sometimes the generated articles could be more usable, especially on niche topics.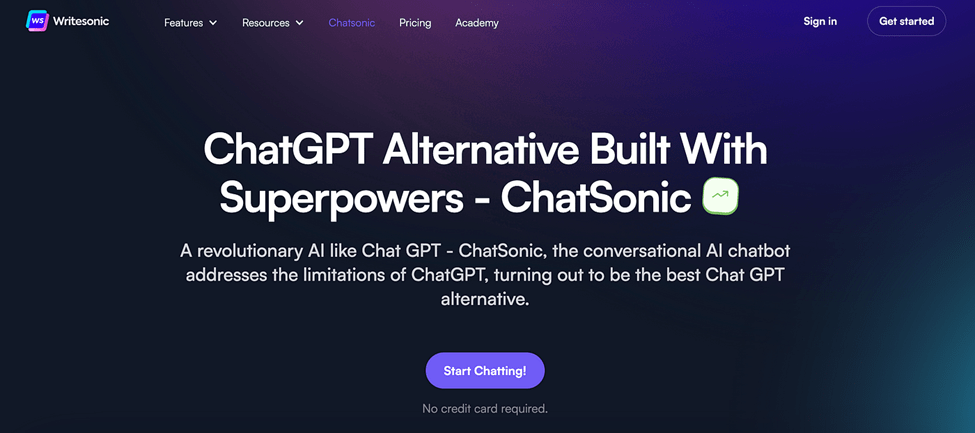 AI is here to stay, and WriteSonic is too. From our point of view, Writesonic is a pioneer in unifying all AI content services and offering them to the inexperienced user. The real challenge is learning how to use AI correctly for our work (not to supplant our work). This radically changes the paradigm of doing things.
Stay tuned to Jaleebi News for more trending tech news.Click here