She did it! Yes, Rikkie Valerie Kolle is now Miss Netherlands 2023, a trans woman who is thrilled to participate in Miss Universe 2023. Kolle is crowned Miss Netherlands 2023 while garnering applause for participating in the Miss Universe 2023 pageant in San Salvador. The ceremony was attended by the Miss Netherlands 2022, Ona Moody, and the Miss Universe 2022, R'bonney Gabriel, USA.
Does Anyone Remember Angela Ponce?
Angela Ponce was the first transgender woman to participate in Miss Universe 2018 from Spain. Well, now it is Miss Netherlands 2023, a Dutch girl who will be the second in history. The world will witness Rikkie Valerie Kolle representing the Netherlands in the beauty pageant.
Rikkie, 22, who now joins the list of women who have led the way for the LGBTQ+ community in fashion, won her nation's pageant last Saturday and her ticket to compete for the world crown in San Salvador, a place chosen for this edition. She won the title of Miss Netherlands 2023 this weekend and will be the second transgender contestant of Miss Universe.
Kolle is Dutch and works as an actress and model. Since last Saturday, she is also Miss Holland, having won the contest final in Leusden, the Netherlands. Transgender Woman Crowned Miss Netherlands 2023 The international Miss Universe pageant has allowed transgender women to participate since 2012. Apart from this, there are other specific contests for trans women.
The case of Rikkie Valerie Kolle is already a symbol of the LGTBI+ community. Her transition began at eight, and at 11, she changed her name, declaring herself a woman. She, supported by her family, is 16. She started taking female hormones, and this year she underwent sex reassignment surgery.
Creating History After History!
Did you know the Miss Universe 2023 pageant is all set to enroll married women with children to compete for the first time in history? The new Miss Netherlands 2023 was seen wearing a gorgeous red gown and was in a daze as she received her crown from Ona Moody and Miss Universe R Bonney Gabriel of the USA. The model marched her way to triumph, holding a bouquet while her competitors were seen cheering for loud. Rikkie Valerie Kolle later exclaimed her excitement and enthusiasm on Twitter, saying: 'I DID IT!
"Being Trans"? How The World Reacts
Miss Netherlands 2023, Rikkie Valerie Kolle, is amongst many young people who want to change their sex. Treatment methods have improved. And more and more people are making use of it. If you look at the statistics across all age groups and different countries or cultures, there were more and more male-to-female transsexual people. And it follows in a ratio of at least two, if not three, to four to one. Therefore, three to four times more biological males have been identified as opposite sexes than biological females.
The Gender Ratio Has Reversed:

The gender ratio has shifted significantly in just a few years. What we're observing at the moment, in the adolescent area – and that's not disputed either. We currently have a ratio of five to eight to one. But mind you, five to eight girls for every biological boy. And that's a development within the last five to ten years. So in a decade, things have changed so much without us having been able to explain it so far adequately. All thanks to Miss Netherlands 2023.
In Sweden, the number of young women who want to change their sex has increased by as much as 1,500 percent in the past ten years. Doctors, there have already sounded the alarm. We have known for a long time that puberty is more challenging for girls than for boys. And we have many more girls with or at the beginning of puberty feel significantly less comfortable with and in their bodies. Then there is the fact that girls and young women also have to deal more with our society's current ideals of beauty and slimness.
Surgery and hormone therapy have far-reaching consequences. Unlike experimenting with clothing styles or sexual orientation, the consequences of gender change are far-reaching. Many trans youth are on opposite-sex hormone therapy. Some trans men have their breasts, ovaries and uterus removed, and some trans women have their penis and testicles removed. For many years, transgender organizations have worked to make such treatments more accessible. We understand there are a few who have been affected and want to return to their original gender.
Ironically Rikkie Valerie Kolle Miss Netherlands 2023 shares: "I think I was born in the wrong body. I was born little Rik, but I wanted to be big Rikkie". And we love her joy of sharing it with the world. She enlightened her thoughts on Instagram on the tormenting humiliation she suffered:" I endured ridicule and went home crying: 'Why me? Why is this really happening?'
What Are The Motives For Wanting To Change Your Own Body?
As Miss Netherlands 2023 stocks her thoughts and inscribes, physical changes are largely irreversible. On the other hand, parents and medical professionals accompanying those affected through the process bear much responsibility. A diagnosis can never be made with 100% certainty. And the physical changes that occur after cross-sex hormone treatment are mainly irreversible. A deep voice will remain forever. In many cases, hormone treatment leads to infertility. Young people, in particular, may overlook the price of a gender reassignment surgery. It is impossible to undo the therapy. Not if you're going through sex reassignment surgery, male to female. The surgical methods have improved, and the cosmetic results are satisfactory for many trans people. This is shown by studies in which people were asked about their experiences. But trans women, particularly, report that their sex life has changed. If there's one thing they suffer from, we'll never know how it used to feel, and we can't handle it the same way anymore. And to say that it can be undone is absurd.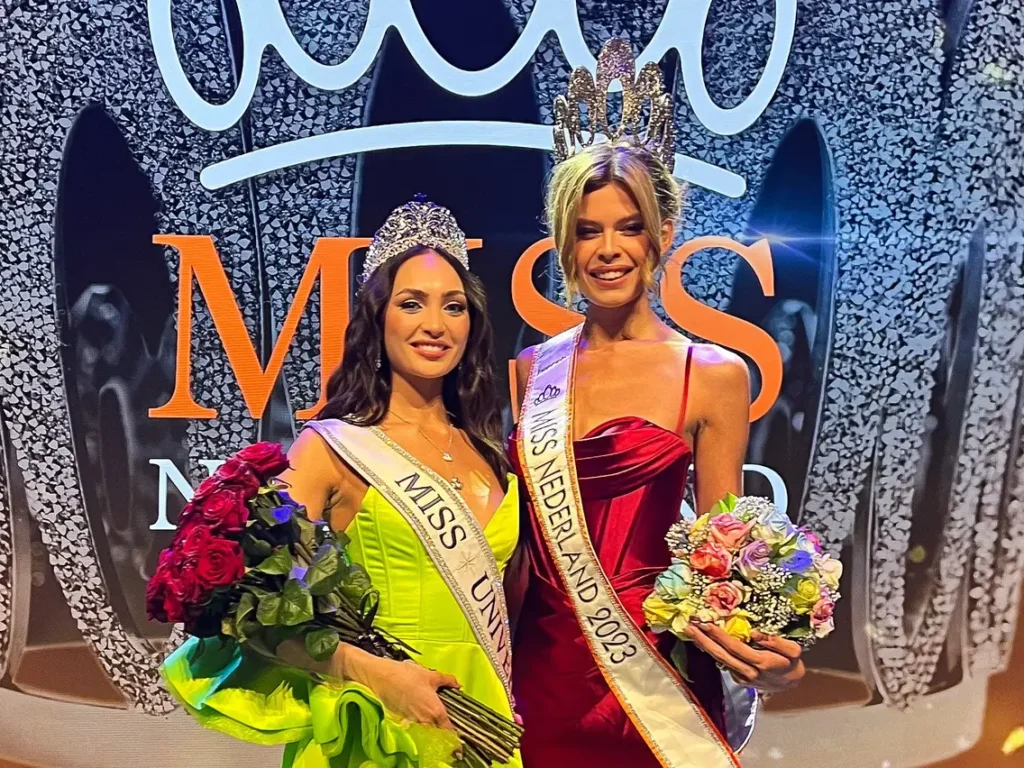 How reliable are quality-of-life studies?
The data on the "quality of life," i.e. the quality of life of trans people after treatment of the opposite sex, is sparse. We see that patients also have an increase in 'quality of life' scores, feel good, cross-sex hormone therapy is going well, and sex reassignment surgery is going well when the pros – and aftercare is going well. The data is unambiguous there. Such "quality of life" studies on the quality of life are usually created using questionnaires sent to trans people. But those who want a transition or who are dissatisfied are hardly recorded.
Why The World Is In Awe Of Miss Netherlands 2023:
The acceptance of people with a trans identity is growing, and with it, the number of those who change their gender. Recently, however, one has also heard of trans people who regret their decision. Is that why doctors are allowed to refuse treatment to young people? A dispute broke out over this.
Miss Netherlands 2023 is a shining example and a portrayal that the acceptance of trans people is increasing. Today, many teens see this as a breakthrough in their lives. But the numbers are developing so rapidly that adolescent psychiatrists doubt whether they are just dealing with a liberation movement. We are most likely also dealing with a classic publication bias here. That is to say: The predominantly favorable treatment and long-term courses are published.
We once again congratulate Miss Netherlands 2023 for standing out like a shining star! Believe in yourself and pursue your true desires with determination is Rikkie Kolle's motto.
Stay tuned for more Entertainment news !Click here