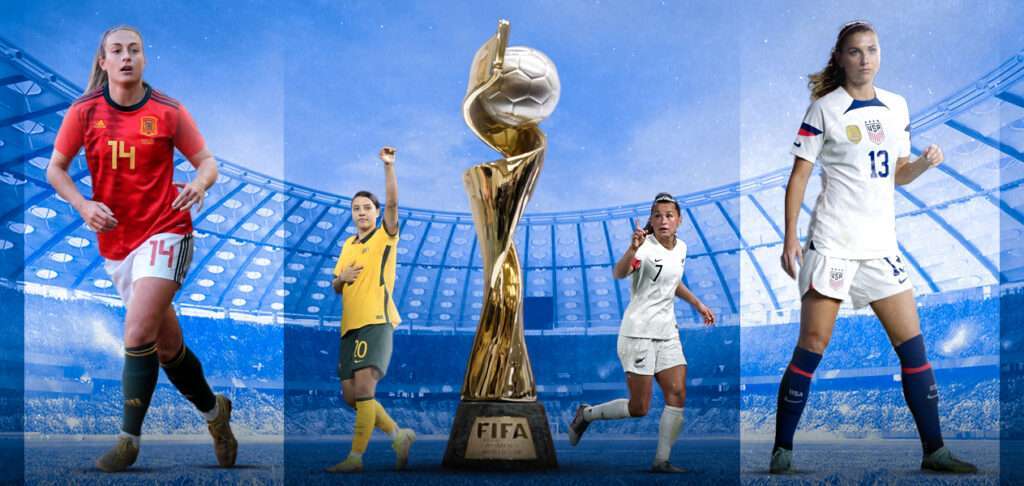 The growth in acceptance and popularity of women's football over the past few years has enabled significant advancements in the sport. Due to growing media attention, a rising number of participants, and stronger provisions from regulatory figures, the FIFA Women's World Cup has evolved into a forum to honor and promote women's football. Due to the players' extraordinary talent and agility, women's football has had an astounding rise that has captivated spectators across the world.
The American women's national team's domination and the emergence of powerful sources from other continents and Europe have stoked interest in the sport and created a devoted fan base. In addition, the persistent activity and lobbying of athletes, groups, and supporters have been essential in eradicating gender stereotypes and promoting gender equality in football. Due to this, the 2023 FIFA Women's World Cup is a symbol of the remarkable advancements made for opportunities for women in football and serves as a spur for future expansion and advancement.
The 2023 FIFA Women's World Cup- Opening Opportunities For Talent:
The 2023 FIFA Women's World Cup will be a game-changing occasion for women's football, and it is extremely important. With an estimated two billion viewers on a worldwide scale, the competition is anticipated to have a significant influence. It is the perfect stage for businesses to identify themselves with the ideals and objectives of women's football because of its capacity to inspire, empower, and promote gender equality. The 2023 women's world cup celebrates the sport's social and cultural relevance in addition to showcasing the outstanding talent and athleticism of female football players. The competition defies conventional gender conventions and promotes inclusivity and diversity in the athletic community by giving women's football a platform to flourish.
Being linked with the FIFA Women's World Cup allows firms to reach an enthusiastic and motivated audience and acts as a visual representation of their commitment to advancing the empowerment of women and equal opportunity. Due to the event's extensive worldwide impact, marketers have an unmatched opportunity to engage customers deeply and make an impression. Brands can help women's football continue to grow and advance while also boosting their brand reputation by utilizing the women's world cup as a platform.
FIFA Women's World Cup Official Sponsors And Their Impact On The Event: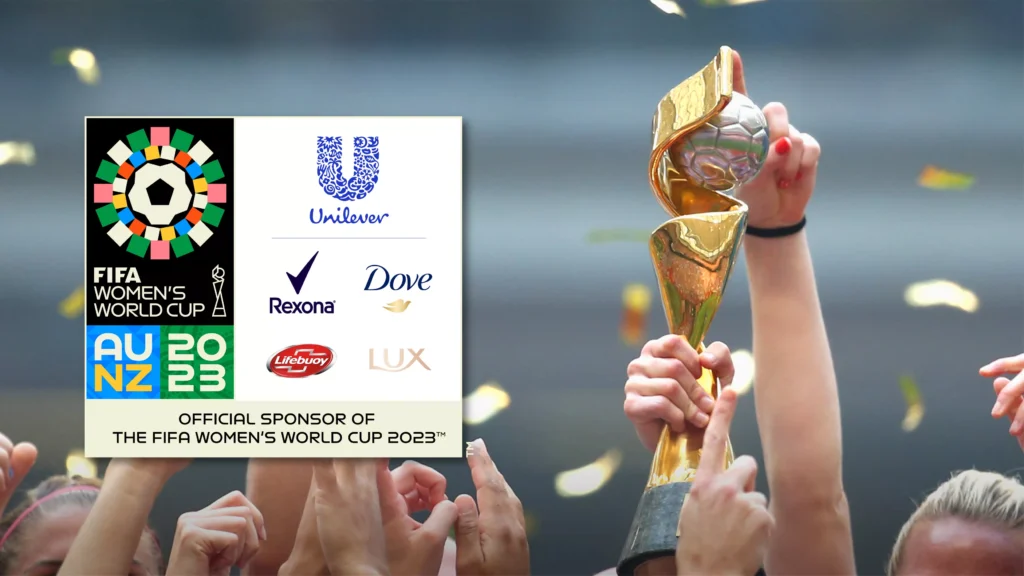 The 2023 FIFA Women's World Cup success will be greatly aided by the participation of well-known companies as official sponsors. In order to strategically align themselves with the competition, companies like Dove Hyundai, Adidas, Sure, and Coca-Cola have acknowledged the potential and impact of the women's game. Through numerous cooperative efforts and programs, these sponsors not only contribute financially but also help women's football grow and develop as a whole.
Brands including Adidas, Coca-Cola, Dove, and Sure are working with the 2023 FIFA Women's World Cup as official promoters to increase the effect of the competition. They actively work to promote gender equality, give female athletes more influence, and create good change in the sporting world as part of their sponsorship, which extends beyond monetary contributions. These sponsors have a significant impact on establishing enduring legacies and motivating upcoming generations of female football players through their joint initiatives and programs.
The marketing initiatives for the 2023 FIFA Women's World Cup have aimed to shatter barriers, confront preconceptions, and motivate admirers everywhere. The exceptional abilities and accomplishments of female football players have been recognized by businesses in these innovative and effective marketing initiatives, displaying their expertise on the pitch and putting them forth as examples for ambitious athletes. In addition to promoting women's sports on a global level, these initiatives also target more general societal concerns including gender equality and women's empowerment.
Hyundai, Kia, And Other Brands To Sponsor 2023 FIFA Women's World Cup:
The 2023 FIFA Women's World Cup New Zealand and Australia will be sponsored by Hyundai Motor Group, which includes Hyundai Motor Company and Kia Corporation. Hyundai Motor Group is also the official transportation partner of FIFA. This partnership is a continuation of the Group's association with FIFA through 2030, which was revealed in May.
This year's FIFA World Cup is centered on the development and expansion of women's football, an initiative that Hyundai Motor and Kia have been promoting by providing partnerships since 1999 and 2007, respectively.
The progress of women's football and the Hyundai Motor Group's commitment to it for the last 24 years thrilled Karl Kim, president of the company. In his statement, he reaffirmed Hyundai Motor Group's commitment to continuing its support of women's football in the future.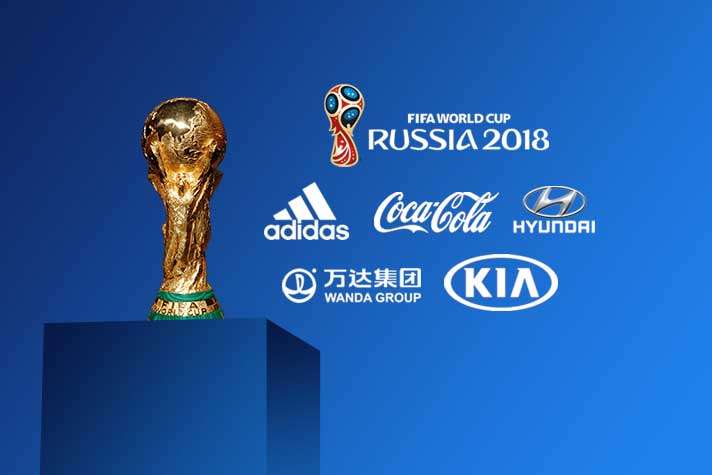 A World In Which Athletic Talent Is Acknowledged:
Hyundai has always believed in the significance of establishing a world in which everyone has the same possibilities to showcase their abilities and pursue their sporting ambitions. Hyundai has thus expanded its sponsoring activities beyond women's football.
Hyundai Motor and Kia will make sure that transport operations are smooth and effective during the competition in New Zealand and Australia since they are FIFA Women's World Cup official mobility partners. They will offer a wide selection of green cars to provide transport to the team members, sponsors teams and VIP guests between different places by utilizing their enormous global distribution networks.
A formal vehicle handover ceremony is set for July 3 at Sydney's Stadium Australia. A total of 371 vehicles will be delivered by Hyundai Motor, including 136 in New Zealand and 235 in Australia. Eden Park will host the ceremonial car handover ceremony for the 223 Kia vehicles, 119 of which will be delivered to Australia and 104 to New Zealand on the same day.
Additionally, marketing activation spaces at tournament venues will feature Hyundai Motor and Kia automobiles. Hyundai Motor's KONA and IONIQ 6 dedicated all-electric vehicles, which won the award of 2023 World Car of the Year, will be on display. The new EV9 and EV6 GT, There will be a showcase of the dedicated all-electric Kia vehicles that received the 2023 World Performance Car of the Year title.
Take a look at our Sports News for more! Click here!