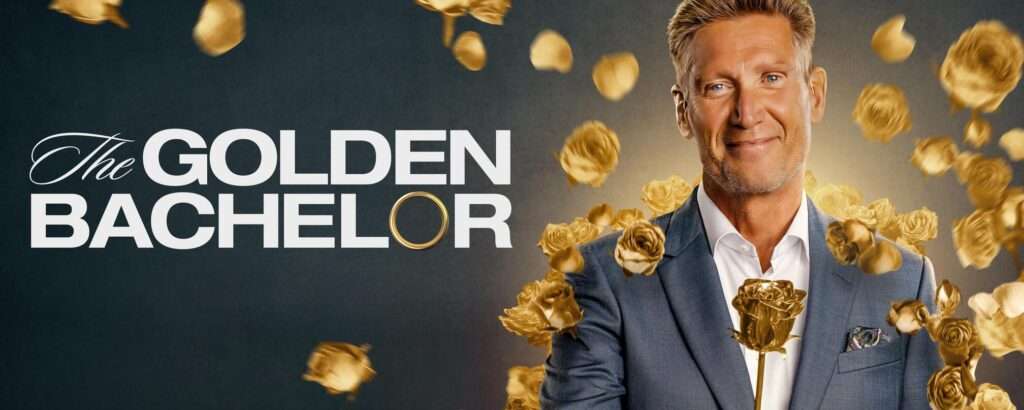 You can find love where you least imagine! "The Golden Bachelor" is from Iowa! Gerry Turner enjoys a dynamic lifestyle. "The Golden Bachelor" was a successful restaurateur during his long career. And naturally, fans are curious to learn more about Gerry's restaurants and his experience in the food industry.
When Does 'The Golden Bachelor' Premiere?
While fans of The Bachelor franchise are currently investing in seeing Charity Lawson's love story (ahem, love tales) unfold in season 17 of The Bachelorette, they're already eager for information on when they can expect to see the journey unfold. Fortunately, the wait will not be long since "The Golden Bachelor" premieres in fall 2023.
What's So Happening About The 'The Golden Bachelor' Premiere?
'The Golden Bachelor' unveils first trailer. Here seniors are excited to have their dating show. There is a massive uproar over social media for the reality TV show.
And it will be unlike anything viewers have seen before. The women who arrive at the mansion have a lifetime of experience and the spark that ignites a future filled with infinite possibilities. So will "The Golden Bachelor" turn the page?"
So Why Watch "The Golden Bachelor"? What Is So Distinct About Seniors Dating?
According to a study, the longest-lasting relationships are those in which the man is older because they tend to adopt another vision of life that includes more maturity notes than those of other boys. This is precisely why they ignore so many superficial details in the relationship. Older men like our hot favorite Gerry in The Golden Bachelor discerns what he wants. Seniors like Gerry are much more likely to tell you what they are thinking and looking for directly.
"The Golden Bachelor" is at a point when he is pretty clear about what they want. The seniors in the show are people who will hardly go around the bush and will continue with you if they love you and know they are loved. Perhaps they want a temporary relationship or something more serious because they want you to be their permanent partner. Still, they will tell you clearly so you can decide because they have realized that the "better half" does not exist and that if you are not, you will be another.
"The Golden Bachelor" Wants To Enjoy Life:
Well, that's what we just said. These seniors in the show have already had a lot of fun, but they want to keep doing it. Age is just a number that does not have to show the energy or joy of a person. We have all seen young people of 25 who are sad to listen to because they live complaining about everything and people of 45 who envy the vitality they give off and spread. They are not as crazy, they are not in a hurry to do things, and they are not as irresponsible as in their youth, but they know how to make the most of every moment, and they can teach you to savor things that at first glance may seem banal or every day.
"The Golden Bachelor" is a reality TV show that will teach you to be happy, taking advantage of all possible opportunities. The contestants have more to discuss due to their age and experience. They are people who can always surprise you with the knowledge you do not have or simply with anecdotes and stories they have lived. As a general rule, being with an older person is much more enriching because they know more about life in general. In addition, being people who have already lived through their craziest times, they tend to "pull" young people towards a calmer world, that is, towards their way of living life.
We are not talking about boredom or monotony, but simply about helping the other to settle down a bit, not to be such a crazy goat, and to have a more mature, more focused relationship with its doses of passion, love, and adventure, but always with common sense.
'The Golden Bachelor' Variety Reported:
"The Golden Bachelor" was officially greenlit. ABC described it as a "new kind of love story, one for the golden years." The synopsis for the show states that a "hopeless romantic is given a second chance at love in search of a partner with whom to share the waning years of life.
Rob Mills, a Disney TV executive, spoke about how exciting the casting process was for this show. "Some of the casting interviews we got were very moving," said Mills. "It's a very different way of doing 'The Bachelor' because these people are just in a different place." "Something is interesting about people who have come to the other end of the spectrum, who have lived their lives, raised their children, some have been widowed or divorced, and maybe some have never been in love," he continued.
What's So Exciting To Stir Up!
The legendary Martha Stewart was recently asked if she would be interested in participating in "The Golden Bachelor." "If I get to see the men first," she said.
Hollywood is amid a writers' strike that has left networks scrambling for unscripted reality show content. Nearly twenty years ago, another writers' strike gave the green light to Donald Trump's reality show "The Apprentice," according to Page Six.
"The Golden Bachelor" Could Be A Success:
The Bachelor was created by Mike Fleiss and debuted in March 2002. "The Golden Bachelor" has the potential to be a massive hit, spawning spinoffs like "The Bachelorette," "Bachelor in Paradise," and "Bachelor Pad." How successful "The Golden Bachelor" will be remains to be seen, but given how many baby boomers are looking for love these days, we wouldn't be surprised if this show is a huge hit!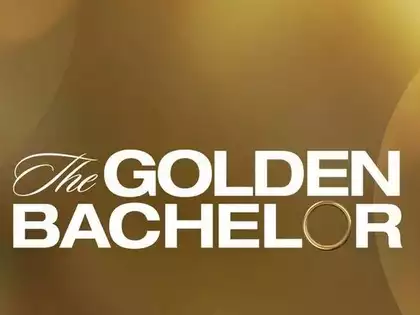 "The Golden Bachelor" Is Making Its Way!
After years of teasing a potential "Senior Bachelor," the primetime dating franchise has finally announced a leading man. Gerry Turner, a 71-year-old grandfather from Indiana, will be the first senior lead on "The Golden Bachelor" – and by the looks of it, he's more than ready to step into his reality TV shoes.
Gerry Turner From "The Golden Bachelor" Is Ready To Find And Prove Love:
As a senior looking for love, dating can sometimes feel overwhelming. But it's important to remember that you're not alone in this journey. Plenty of other seniors are out there looking for companionship and meaningful connections. For Gerry, "It's always possible to put yourself out there and start meeting new people." There's a world of possibilities waiting for you. Remember to take it slow, be safe, and enjoy the process. You never know who you might meet or what kind of adventures you might have.