What's with the buzz surrounding the iPhone 14? Speculations are circulating that Apple will launch the new device later this year.
We all know Apple as one of the biggest tech companies in the world. Apple is the most influential place regarding phones, tabs, or screens. The brand has a vast range of loyal and robust customers worldwide by creating innovative, high-quality design products that are a genuine need for this generation and the future. Starting from iPhone 1 to iPhone 14 today, bringing out different variations and specs like the Apple iPhone 12 Pro vs. iPhone 14 Pro specs are highly diverse and leave you wanting more. But you know Apple did not always have this fame and success. The company had to go through its fair share of struggles and failures before becoming the renowned brand it is today.
The beginning of the revolution:
It began in 1976 when Steve Jobs, Stephen Wozniak, and another friend, Ronald Wayne, quit college to create Apple. A long-drawn-out struggle and then the company did wonders during a time when technology was new and computers were tough to use. Apple aimed to make computers first that was more user-friendly and portable for people to use easily. Apple introduced the iPhone, a touchscreen smartphone, in 2007, and the iPad, which created a new market for tablet computers, in 2010. Apart from Apple's renowned history, everyone wonders where Apple got its name. After different theories, the reality is that Steve Jobs named the company Apple because he liked the fruit. Steve Jobs followed a fruitarian diet and suggested the name Apple to Wozniak after Jobs visited an apple orchard. Did you know: the Apple logo was designed with a bite so as not to be mistaken for a cherry from afar? Let's look into the history of the logo.
Wayne's hand sketched the first Apple logo, which was then replaced by Rob Janoff in 1977. After a series of changes, from Isaac reading a book under the tree, it has become a shiny silver Apple. The recent logo, which is here to stay, is modern, reliable, and contemporary, which portrays Apple as the best. The logo continues evolving alongside Apple's product and image, perfectly describing the innovation.
Apple's innovation overview & predictions for the Year to Come:
Apple's stock market reflects all you need to know about it. Apple relies on its product sales. Apple's stock hits all-time heights and has a market capitalization of around $3 trillion. If 2024 is going to be a great year, it all depends on the performance of Apple stock (AAPL) which is predicted to increase after Apple announces the launch of a few new products. In 2024, Apple is expected to bud.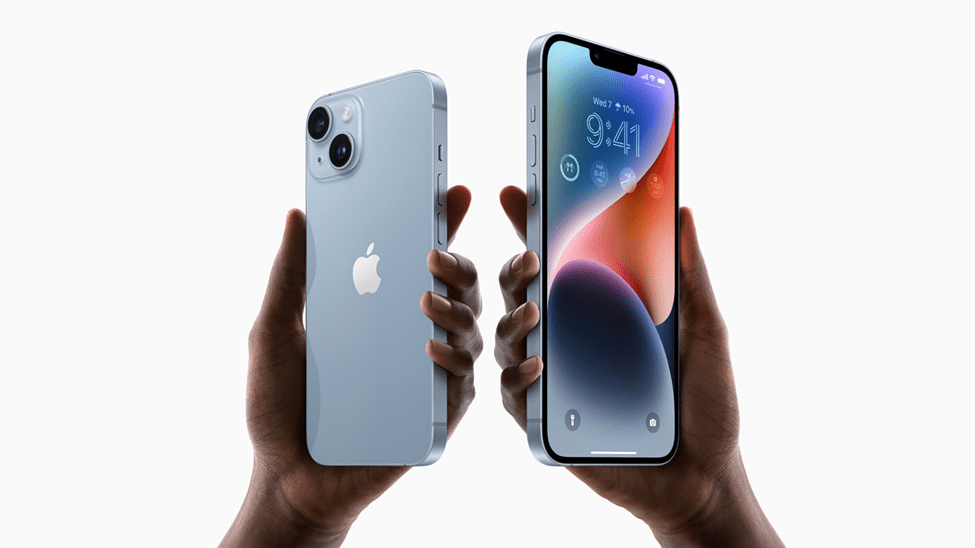 To summarize, Apple has eight main active product types, which do not include accessories. With 100 products, if you add the different kinds of versions. Apple's newer versions and innovations make it stand out during a release; for instance, the iPhone 12 Pro vs. iPhone 14 Pro specs are very different and modified, wanting you to want more. Apple never fails to amaze us with its new inventions.
The iPhone 14:
Speaking of innovations, the new Apple iPhone 14 has overtaken the market. Everyone is wondering what is so special about the new iPhone 14. Well, it is beautifully designed and built to last with a fantastic battery life that is better than any iPhone ever released. It has an updated internal design for better performance and more straightforward repairs. Moreover, it is water resistant and has more rigid glass than any smartphone glass. It has an action mode, so say goodbye to shaky videos. Compared to the previous iPhone 13 or 13 Pro, this smartphone has a chipset of A15, which is the most powerful to give your device three times more power. With the new 3,22 GHz Hexa Core processor, iPhone 14 will be the fastest smartphone.
The display screen size alone, which is 6.1 inches with the GPU 5 graphics, will provide a next-level visual experience to the user as it also will have a full HD 1170 x 2523 pixels screen. Having a cinematic experience at home is just a touch away with iPhone 14's super Retina XDR OLED Capacitive Touchscreen display- known for its outstanding results. Pictures have always been challenging to make classy; there is a dual camera at the back, and well, to no surprise, the primary camera is 12 megapixels, and there is a 12 megapixels selfie camera with IP68 dust/water resistant for 30 mins. iPhone 14 and iPhone 14 Plus come in six stunning colors: midnight, starlight, red, blue, purple, and all-new yellow. Apple has made several changes to its features. Months after mocking the iPhone 14 for its similarity with iPhone 13, Steve Jobs's daughter Eve Jobs "can't live without" her iPhone.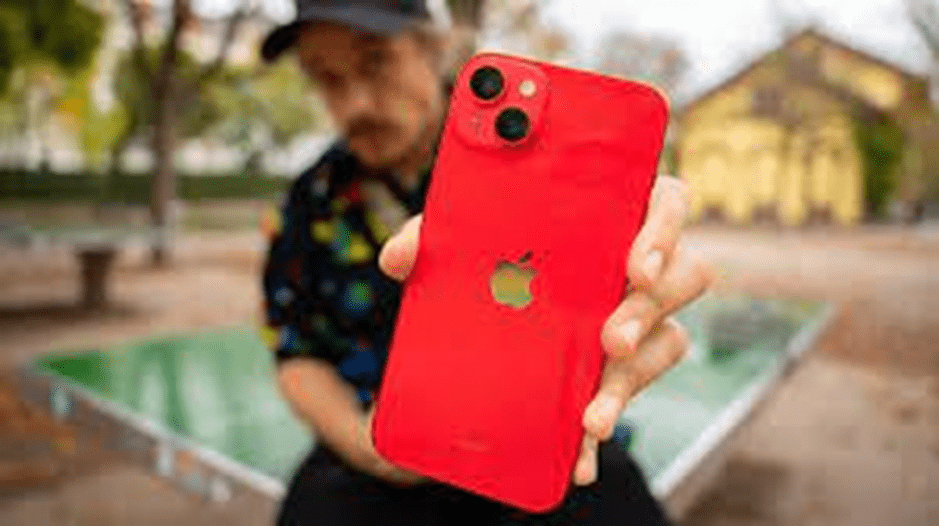 Safe to say that this is the phone of the era, and any other Smartphone Company will have a competitor once it's launched. Apple also has its work cut out for itself to wow us with the following variation. We eagerly anticipate what innovative features the iPhone 14 will bring, given how impressive the iPhone 13 already is. We are waiting to see how it gets better than the new iPhone 14!
Click to dive into the latest technology news with us! Click here