They no longer hide: Harry Styles' girlfriend is Taylor Russell, and the lovebirds were seen very sweet-hearted at a party, which would confirm their romance.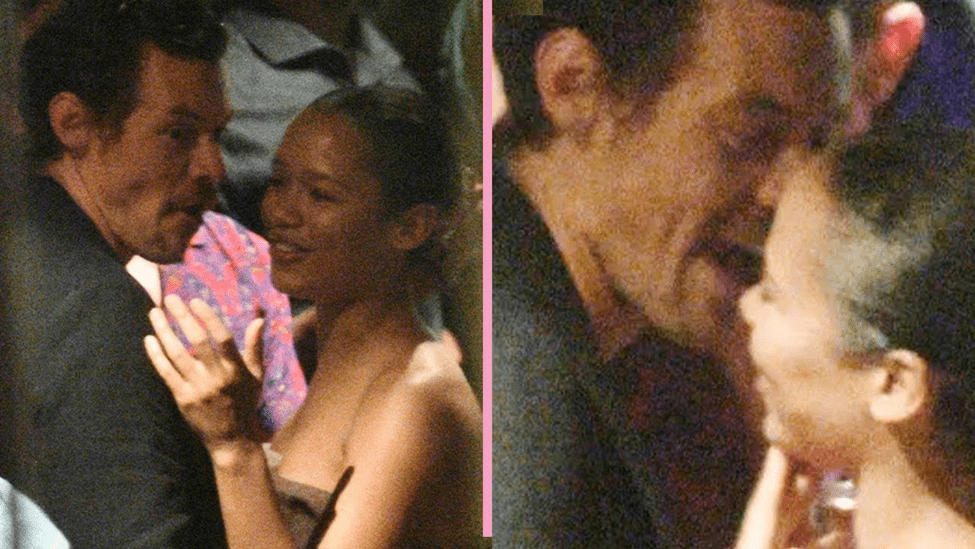 Since last June, Harry Styles began to be romantically linked to the Canadian actress Taylor Russell, until now, the actors have not confirmed or denied the information. However, a recent appearance of both confirms that Harry Styles left the bachelorhood and now Taylor Russellis Harry Styles' girlfriend!
Shots Surfacing Confirm Taylor Russell Is Harry Styles's Girlfriend
This week, Harry Styles went to the staging of The Effect, one of the most anticipated premieres of the summer in the British capital, which stars Taylor Russell. After the presentation, the couple was caught at a party with the rest of the cast, where they showed themselves to be very affectionate, speaking in each other's ears and even holding hands. In the images, Harry can be seen hugging Taylor by the shoulders, and the singer entered Russell's dressing room to congratulate her on her performance, In addition to introducing him to two very dear friends to him; comedian James Corden and his wife, Julia Carey
Who Is Harry Styles' Girlfriend, Taylor Russell?
Who is the actress Taylor Russell who is related to shot to be Harry Styles's Girlfriend? The 28-year-old artist was at the concert in Vienna given by the singer, who arrives in Spain on July 12 and 14 with his world tour. He remains one of the most attractive artists on the scene, so his reputation as a heartthrob is not surprising.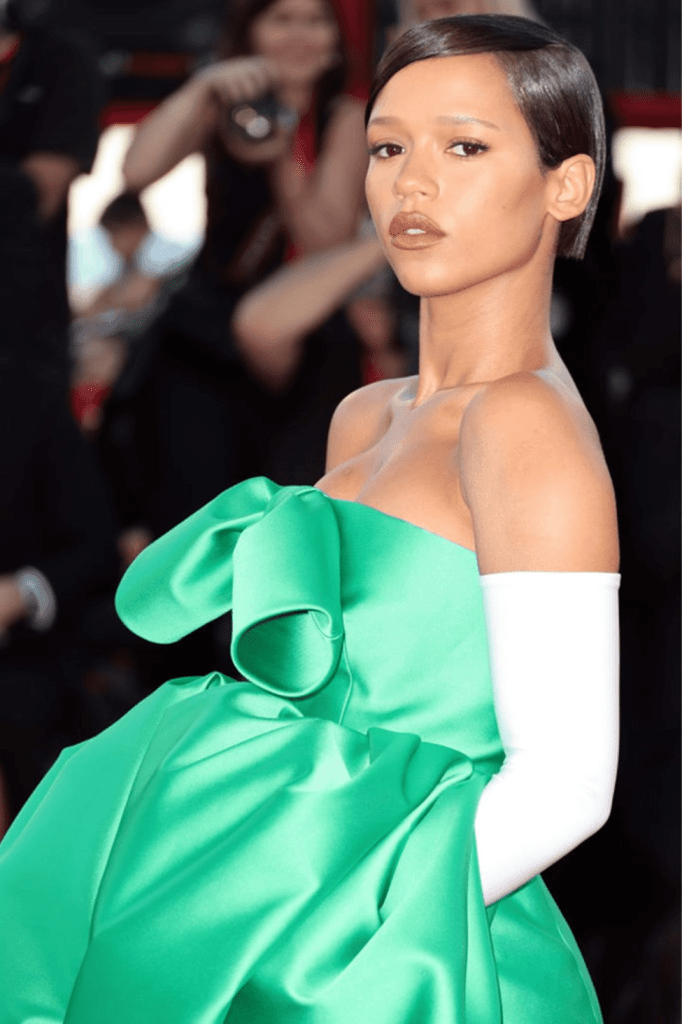 Do we know Harry Styles' Girlfriend? The woman who would have made a place for herself in the interpreter's heart is the 28-year-old actress Taylor Russell, star of titles like Bones and All. Both were photographed in the British capital and now she has sat in the VIP area of the Styles concert in Vienna, along with one of the former One Direction vocalist's team members. This is how the lives of One Direction members have changed since the group broke up with Harry Styles on stage. Russell was seen, in an elegant white sleeveless dress, dancing to the artist's themes very excited. A video of the couple leaving the concert in Austria together, which is part of the musician's world tour, which arrives in Barcelona on July 12 and Madrid on July 14, was also seen on the networks.
The actress won the Marcello Mastroianni award for the role of a teenager with cannibalistic tendencies, and her walk on the red carpet at the Venice festival placed her on the list of her best dressed. In 2020, she directed a documentary entitled Heart Still Hums, which tells the story of five women who struggle to raise their children despite the situation of need in which they find themselves. The project won Best Documentary Short Film awards at the Palm Springs International Short Film Festival. The Harry Styles concert not only caused a stir because of Russell's presence but also made headlines due to the incident suffered by the artist.
The Singer Harry Styles Was Caught Kissing Emily Ratajkowski
After breaking up with the girlfriend of two years Olivia Wilde, Harry Styles has been seen enjoying his bachelor lifestyle. In the middle of his successful world tour, Love On Tour, the former member of the 'boyband' One Direction was caught sharing a passionate kiss with the American model Emily Ratajkowski. The Japanese capital, Tokyo, was the ideal setting for this romantic encounter exclusively captured by foreign media.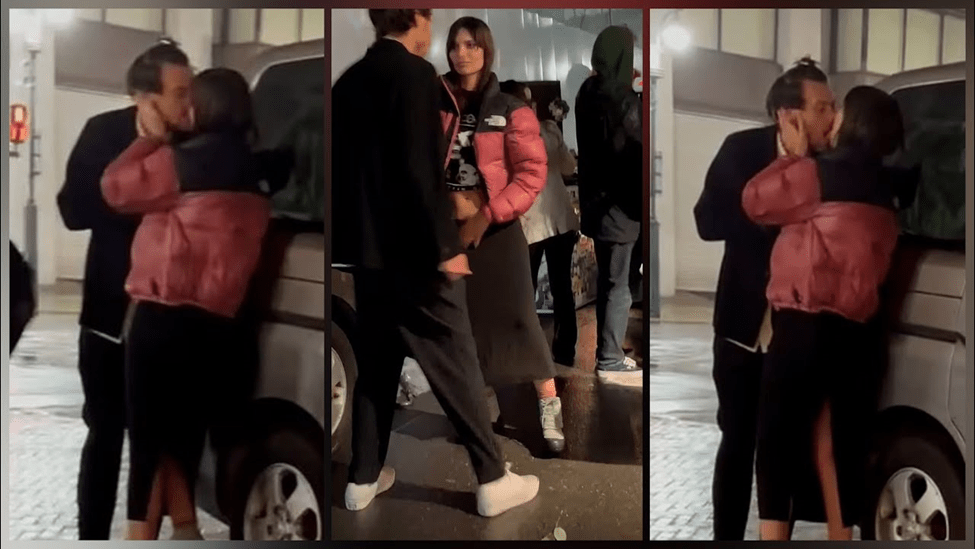 Harry Styles and Emily Ratajkowski passionately kiss in Tokyo As is known, the interpreter of "As It Was" recently ended with the actress Olivia Wilde, 39 years old. For her part, model and actress Ratajkowski went through a divorce with filmmaker Sebastian Bear-McClard, 34. Emily was dating comedian Eric Andrew. However, three days later, she hinted at the end of her "relationship situation" and continued with her life. The same was true of comedian Pete Davidson, with whom she was seen on multiple nights out and at public events. Later, the model was seen sharing a kiss with designer Jack Greer in December 2022.
From what we intuit that both are living their single lives, this may not mean the beginning of a serious relationship. The British artist and the American model did not share a simple and sweet kiss; in fact, the celebrities were very passionate and without any concern for what could happen next.
Comments ranged from "they are the most attractive couple ever" to "my heart just broke after seeing Harry and EmRata kiss."
Who Is Harry Edward Styles?
Harry Styles is a British singer-songwriter known to all his fans as Harry Styles. He was born in Redditch, Worcestershire, England, on February 1, 1994, and is 27 years old. After his birth in Redditch, Harry moved to Holmes Chapel, Cheshire, where he would live much of his life with his parents and sister. His biological parents are Desmond Styles and Anne Cox, and his older sister is Gemma Styles. His parents divorced when Harry was about seven years old, which is why Harry's childhood was not so easy. Since then, he has lived with his mother and his sister. After a while, his mother married Robin Twist, who died from cancer in 2017, leaving Harry a stepsister and stepbrother.
In his adolescence, Styles studied at Holmes High School, Chapel Comprehensive School, where he would form his first musical band called White Eskimo along with three classmates: Nick Clough, Haydn Morris and Will Sweeney, with whom he participated in a "Battle of the Bands" at the 2009 where they were finally winners. Despite having had an interest and having dedicated himself to music, Harry Styles also considered law or Physiotherapy a professional career. Also, a fascinating fact is that Harry took a part-time job in a bakery to help financially at home and to be able to pay for the expenses he had for music.
Musical Career One Direction
The beginning of Harry Styles' musical career began after he participated in The X Factor, where he performed a song by Stevie Wonder, "Isn't She Lovely," a piece that made him chosen in the audition and forced him to part ways with his band—musical White Eskimo. After being cast on The X Factor and parting ways with White Eskimo, Harry Style was suggested as part of the team that would later be known as the band One Direction.
After the participation of the five members of One Direction in The X Factor, despite not winning first place, their sponsor Simon Cowell paid 2 million pounds for One Direction to sign a contract with the record label Syco Records.
In this way, the musical career of Harry Styles began when finally, in 2011, One Direction released their first musical album entitled "Up All Night," making the British group one of the most recognized worldwide with their first album. It should be noted that although the album "Up All Night" collaborated with several composers, Harry Styles had the opportunity to compose 3 of the songs that are part of this first album.
In 2012 the musical band released their second album, "Take Me Home," which ranked number 1 in countries like Australia, Canada, the United States and Ireland and the United Kingdom. They began their second tour that same year, filming an essential part of their first documentary film, This is Us. After the tour ended in March, Harry Styles returned to Los Angeles, where he spent much of his time writing and recording songs at one of Paramount-Hollywood's studios.
In November 2013, he released his third album, Midnight Memories, which was presented to his fans on a world tour. Already in that same year, the first One Direction documentary film in which Harry Styles acted was finally released, whose objective was to demonstrate and explain what his entire career and career had been like for his dreams?
Solo Career For The Years 2017-2018
Harry Styles dedicated himself to his music individually after the band One Direction announced the separation that would affect thousands of fans then. Since their split, Harry took the initiative to form his Erskine Records record label, later signing a singer-songwriter deal with Columbia Records. Between those years, Harry planned the musical tour "Harry Styles: Live on Tour" to promote his new solo album, whose time would begin on September 19 at The Manosic in San Francisco, with Tokyo being the last city of his tour.
Harry positioned himself as a soloist with his debut song, Sign Of The Times, released on British radio on April 7, 2017. In May of that same year, Harry presented his solo album, "Harry Styles," positioning itself at number one in various countries. Similarly, in 2017, Harry Styles debuted as an actor in Christopher Nolan's film Dunkirk.
In addition 2018, after working on the movie Dunkirk, Harry continued with his musical career and even began modelling for Gucci in various advertising campaigns. After this time, in 2019, Harry Styles managed to break sales records again, but this time in the United States as the best male artist with his second album, "Fine Line," in October of that year. Currently, the singer-songwriter is working on his musical career. However, he also dedicates part of his time to his acting career after appearing in the film, Don't Worry, Darling.
Harry Styles Girlfriend Taylor Russell No Longer Hides Their Romance
Another of the witnesses revealed to the media that the collaboration only occurs between couples in love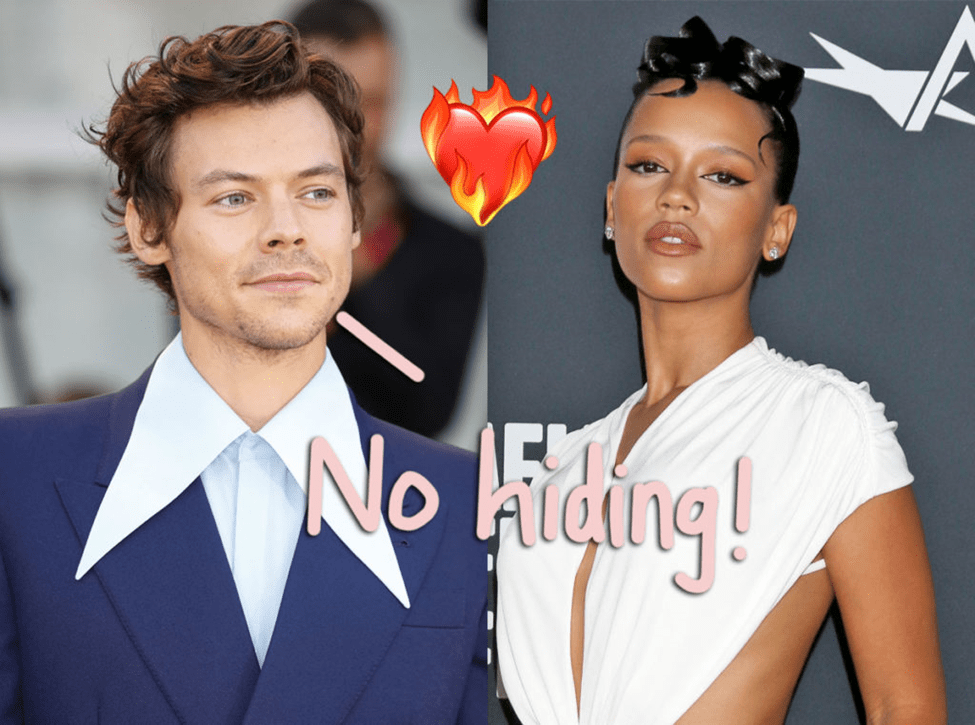 It seemed like they went hand in hand. Harry wouldn't leave Taylor's side and whispered things in her ear. They would laugh out loud and keep smiling at each other," the source said.
Once the party was over, Harry was seen leaving the bar through the back door carrying the ball in Taylor's hand while he had the actress's suitcase in the other hand. However, considering that Harry Styles is very secretive about his private life, it is to be expected that he will never publicly confirm his relationship, but at least he no longer hides his affair with Taylor Russell.
Stay tuned for more Entertainment news !Click here