Chilling and uncanny! Jeffrey Dahmer Polaroids! Let's delve in to learn about a serial killer, also known as the "Milwaukee Cannibal," and one of the most tarnished criminals in American history. During the 1980s and 1990s, Dahmer committed murders and dismemberment of men and boys and was sentenced to several life sentences in 1992. One of the most disturbing aspects of his story is the discovery of a collection of Polaroid photographs that Dahmer took from his victims before and after killing them.
The Dreadful Case of Jeffrey Dahmer's Polaroids
July 2, 1991. The Milwaukee police received an unusual complaint: Tracy Edwards, 32, claimed to have been handcuffed and drugged by a man who had intercepted him at a bar that night. That's how a couple of officers moved to #924 North 25th Street. While the apartment owner tried to justify what happened, Detective Rolf Mueller found something sinister. It is perhaps something that would begin to form the case against one of the bloodiest serial killers in American history. They were the Jeffrey Dahmer's Polaroids.
What Was In The Jeffrey Dahmer Polaroids?
According to police reports, suspicions about Jeffrey Dahmer's activities began after 74 instant photographs of various naked men were found with a Polaroid camera. As officers reviewed the images discovered in Dahmer's bedroom drawer, the brutality with which the "Milwaukee cannibal" treated his victims increased.
In one of the images leaked during the trial against Dahmer, an African-American man is seen lying face down and handcuffed. In another, a man can be seen entirely nude on Jeffrey's bed. Another features another man bent over from behind; his head is hitting a mattress covered in massive bloodstains.
According to the records, the suspect assured that they had all been taken with the consent of those captured and that they were part of a sexual game he had with his occasional partners. However, the collection of Jeffrey Dahmer's Polaroids contained specific photographs that surprised the police: men were being tortured and killed, severed heads in a cooler and pieces of fresh human flesh.
The Refrigerator Of A Cannibal Murderer
Although he tried to escape, Jeffrey Dahmer was arrested that night and taken to the police station for questioning. While that was happening, a forensic team raided the defendant's apartment – noted for his foul odour – and uncovered one of the most scandalous crime scenes of the time.
In his living room, security cameras were on the walls, gay pornographic movies on VHS, cassette recordings with passages from the Bible, and a strange fish tank in the corner. Checking the other rooms in the small bachelor's apartment, found items that immediately incriminated Dahmer:
Bloody knives, hammers
Saws, a complete human skeleton
Five skulls
A scalp
A pair of hands
A blue container with the torsos of three different people
His kitchen refrigerator is perhaps the warehouse in which the authorities made the worst discovery because the murderer – who also confirmed that he was a cannibal – kept a human head, two hearts and the genitals of one of his victims.
Why Did Jeffrey Dahmer's Keep Remains Of His Victims?
During the trial that led Dahmer to prison, different hypotheses were discussed by which the serial killer could have kept images and remains of his victims.
Some experts assured that the "Milwaukee monster" could have been interested in creating a kind of altar to his victims with which he could boast of his crimes. Others pointed out that these pieces were an essential part of his history, so it is possible that Dahmer wanted to keep them so he would never forget what he had done.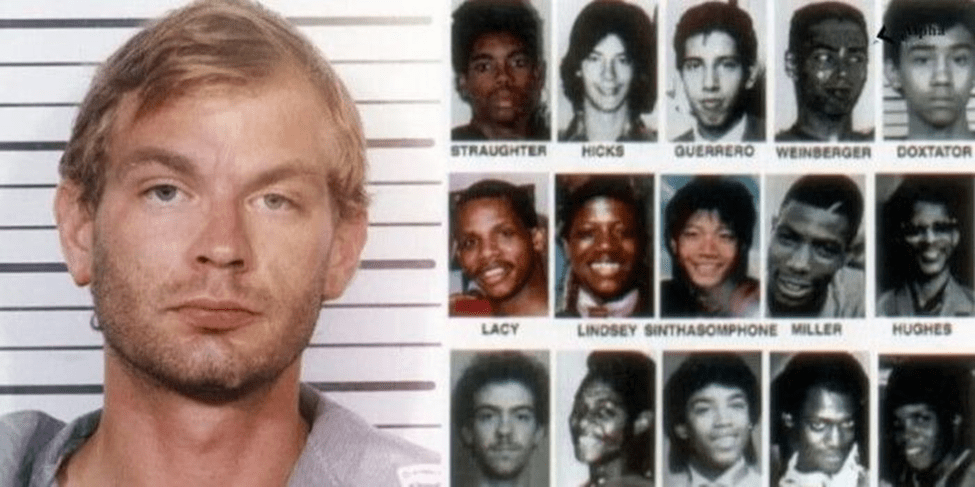 An article published in 1994 stated that the serial killer felt lonely and was in a perpetual search for memories to keep him company. Under this theory, the man who had taken the lives of 17 people was trying to be accompanied by his victims forever.
What did the police find in the apartment besides the Jeffrey Dahmer Polaroids?
When the police raided Jeffrey Dahmer's apartment, they found a gruesome scene. They found various objects related to the murders and human remains, including:
Human remains in an advanced state of decomposition, including bones, pieces of meat and internal organs, in the fridge and freezer.
Photographs of victims before and after they were killed and pictures of the bodies after they were dismembered.
Dismemberment-related tools and utensils, including knives, saws, axes, and cleaning tools.
Personal belongings of the victims, including clothing, documents and valuables.
alcohol and drugs, including embalming fluids and a large amount of lorazepam (a sedative) fluid
Magazines and books related to sex, death and cannibalism.
Human bone fragments and skulls in his apartment, and a box full of human bone fragments in the basement of the building.
The police found devastating evidence that Dahmer had committed a series of murders and had dismembered and preserved the bodies of his victims. They also found evidence of his morbid obsessions and his patterns of drug and alcohol use.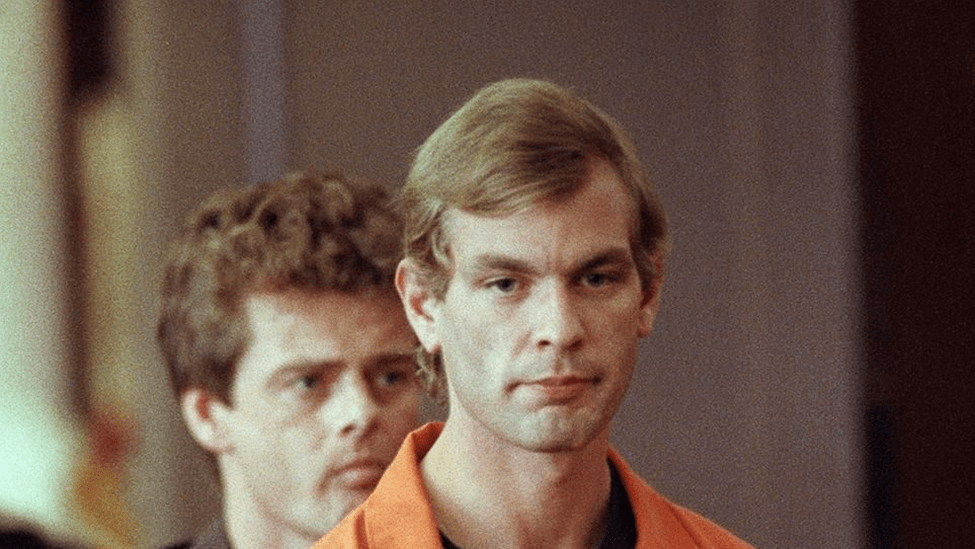 Ultimately, Dahmer took his reasons to the grave, leaving us only with a macabre testimony of his criminal career.
Take a look at our general news for more! Click here!