Is Preply worth it? But what is it? Preply is one of the best-known platforms with which you can (start) teaching language classes online from anywhere in the world. But is it safe to work there? 
Is Preply legit?
What does it take to be a teacher at Preply? How much do you earn? Is Preply legit for students? We will answer all these questions and know an opinion about Preply.
Is Preply Worth It?
Preply can be a tool that helps you gain experience and become more comfortable with your first students in a virtual environment (if you are not used to it). In addition to teaching languages, subjects can be taught. The most common languages are English, Italian, French, German, Portuguese, Russian, Arabic, Japanese and Chinese. But if there is something to highlight about this platform, it can be the springboard you need to develop your career as a freelancer in teaching Spanish as a second language.
Is Preply Legit? Opinion About Preply And Everything You Need To Know
Preply is an educational platform that serves as an online intermediary between teachers and students, spread worldwide. Therefore, it is a channel that allows teachers and students to connect to teach Spanish classes online through an interactive classroom. In total, more than 49 thousand teachers are registered on this platform. And specifically, nearly 12 thousand Spanish teachers teach their classes through it.
How Does Preply Work? Is Preply Legit For Students?
The operation is simple. You just have to register, complete your profile, set your rates, set a schedule based on your availability (you decide when), and try to get the first positive opinions on Preply from your first students to gain visibility on the platform.

Some things to keep in mind:
The Test Class
You do not charge for this first-class; it remains entirely with the platform. However, it is an opportunity to leave him wanting more and make him want to continue teaching with you.
Hour Package
Students can purchase a package of hours and view their Calendar to see their available days and times. Both you and they can reschedule classes when necessary.
Note: Time zone changes are done automatically by Preply, so you don't have to worry about this.
Payments
If, after the first lesson, you and the student want to continue teaching together, the student will choose a package of 6, 12, or 20 hours.
Each class must be reserved in the Calendar, and when it is completed, the teacher must define its duration and make a summary. The platform will send the student a confirmation request. After this, you will receive payment according to the duration and rate set. To withdraw the money, go to Class and Withdraw.
The Main Advantages Of Working At Preply: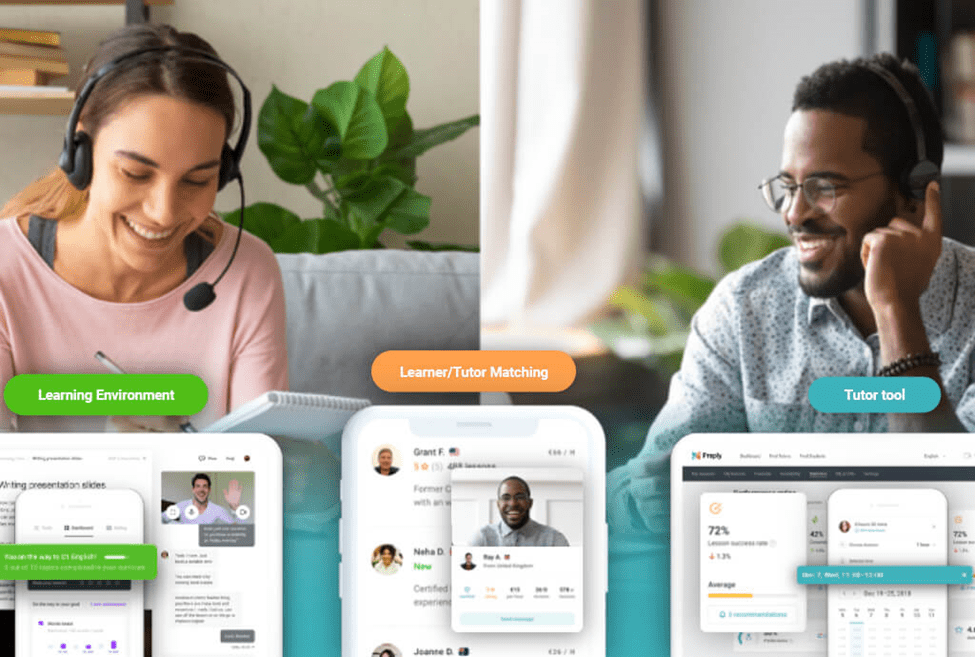 You will have training tutorials just a click away to improve your skills as an online teacher so that you can perform like a fish in water in Preply.
You will have a smart calendar that you can configure according to your availability. You can associate it with your Google Calendar.
You will have support from other expert teachers who will always help you.
The constant flow of students. When you get your first opinions from students, you will position yourself better on the platform, and new students will want to take their Spanish classes with you.
Secure payments (Paypal, Transferwise, Payoneer, or Skrill).
You can work from the comfort of your home.
Easy class management through an intuitive and innovative teaching platform.
How To Register On The Platform Step By Step
These are the 7 steps you have to take to register in Preply:
Go to the Preply portal, and at the top left, click Become a Teacher. Here, you must register with your email.
Next, edit your profile and fill out all the fields: about you, subject to teach, price per hour in dollars (you can change this as many times as you want).
Upload a professional photo to your profile, following the recommendations. If you don't, it may take longer to approve your profile.
Details all your certifications as a Spanish or another language teacher.
In your profile description, add an attractive description to capture the attention of new students. This description is what will appear to students before choosing you. So, take your time in this section and complete all the fields.
Record a two-minute video introducing yourself and explaining your methodology and interests.
Once you complete all this information, the Preply team must accept your request within five business days. You will receive a notification by email, and you can complete your profile to start teaching classes.
What does it take to be a language teacher at Preply?
Although Preply does not require any specific certification or teaching experience, it will be a plus to have qualifications and experience.
For example, students will find a teacher profile with a certification in teaching Spanish and demonstrable experience more attractive. Therefore, to be more successful on this platform and dedicate yourself to your passion, consider training and specializing in it.
How much do you make at Preply?
You will be free to set your rate. Of course, you should check the rate Spanish teachers have, with and without experience on the platform, to get an idea. The average is between $10 and $35 per hour.
Enjoy the latest news Click here!